Writing Showcase
We are so proud of our children's writing achievements that we wanted to share some of them with you.
Reception Writing
Kyle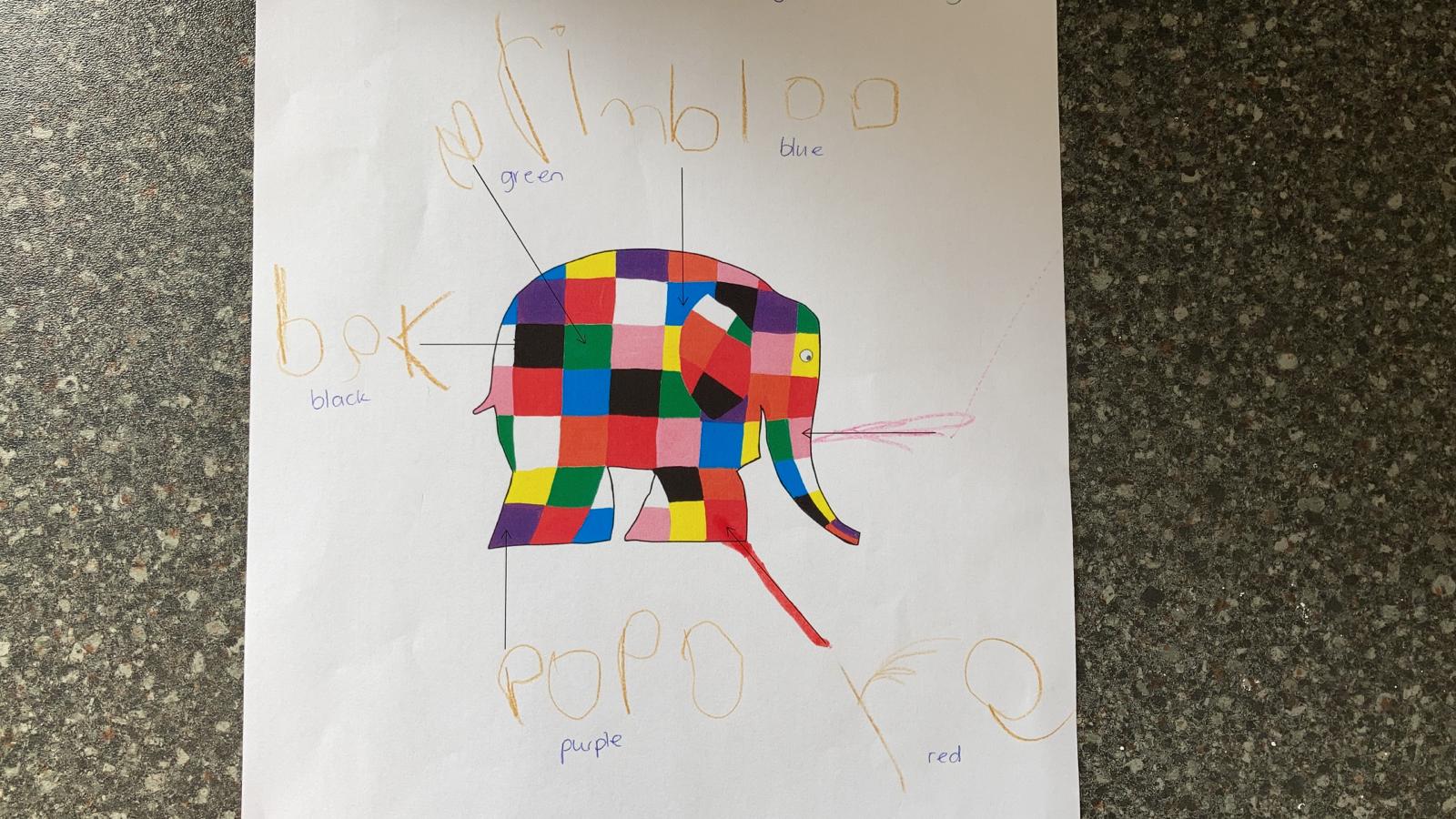 Allison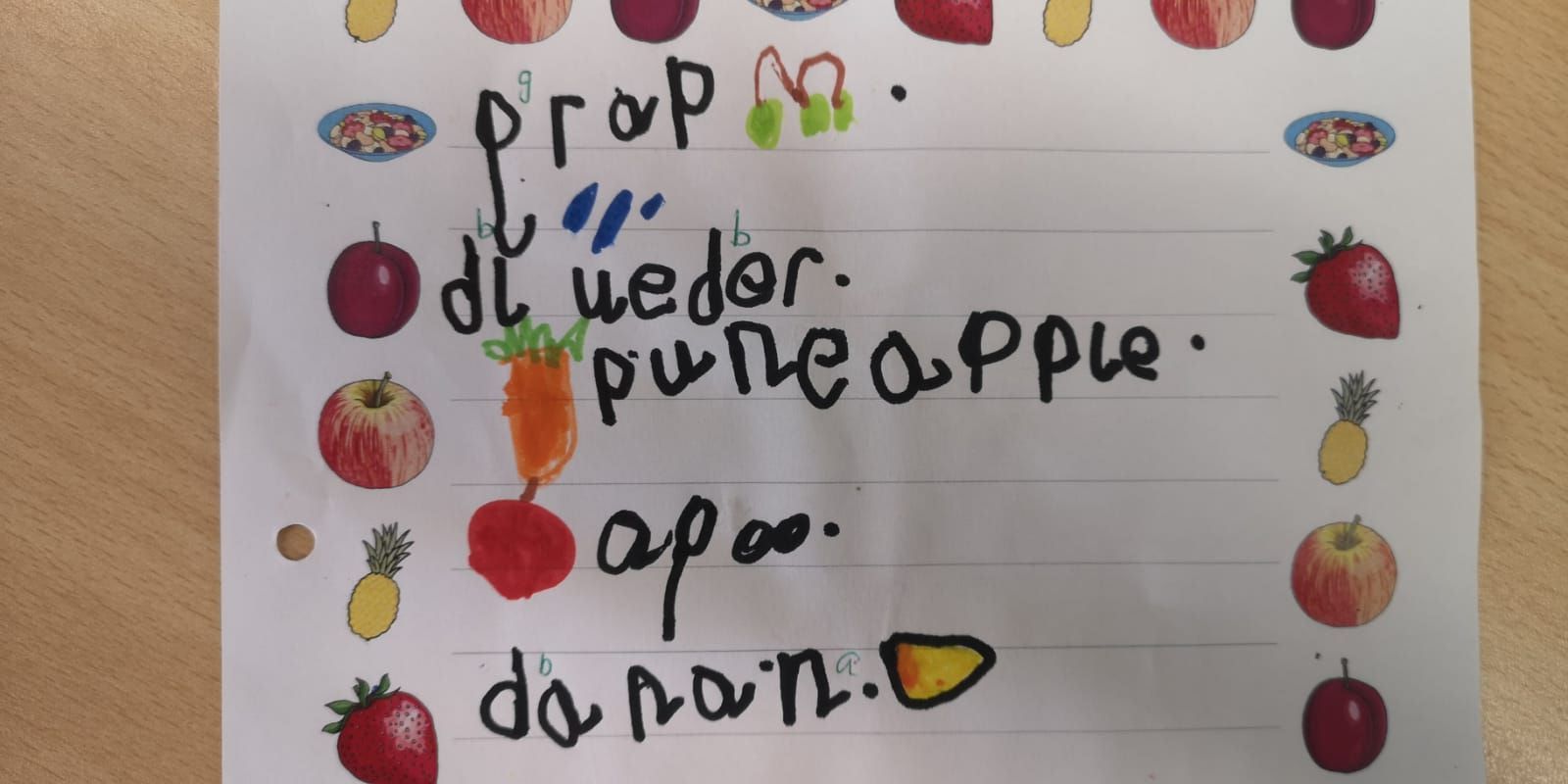 Imara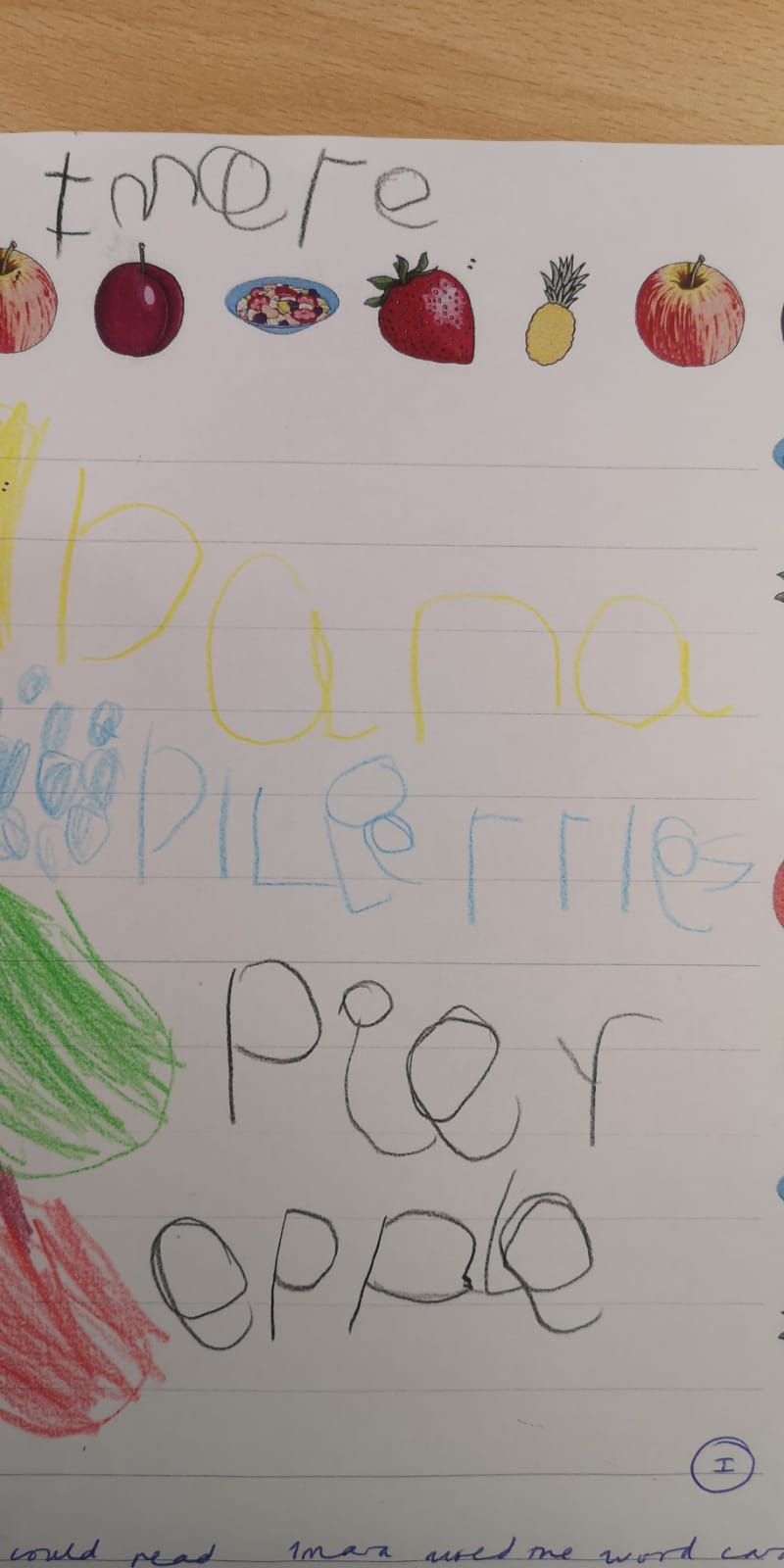 Year 4 Writing

Caroline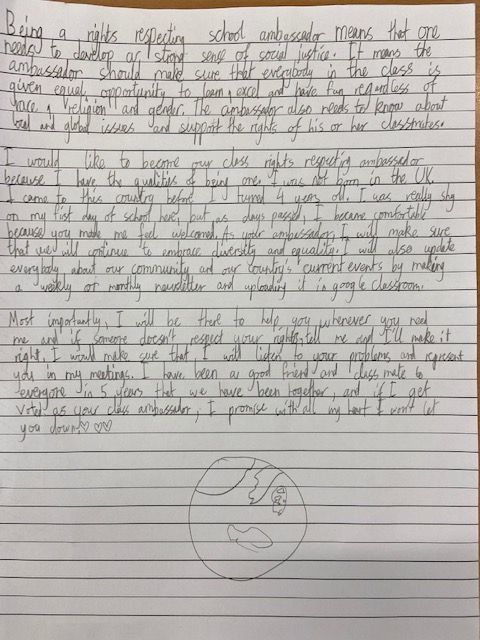 Shin G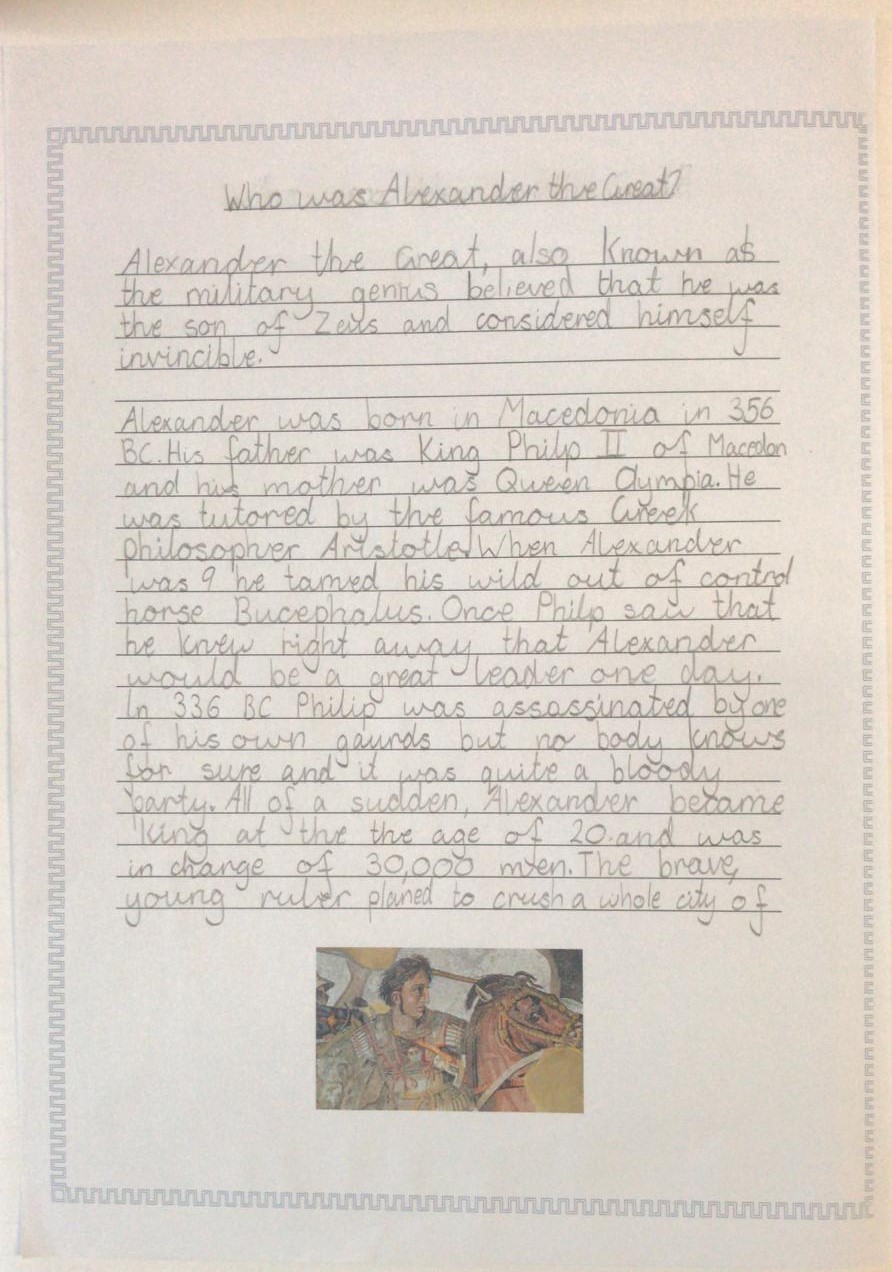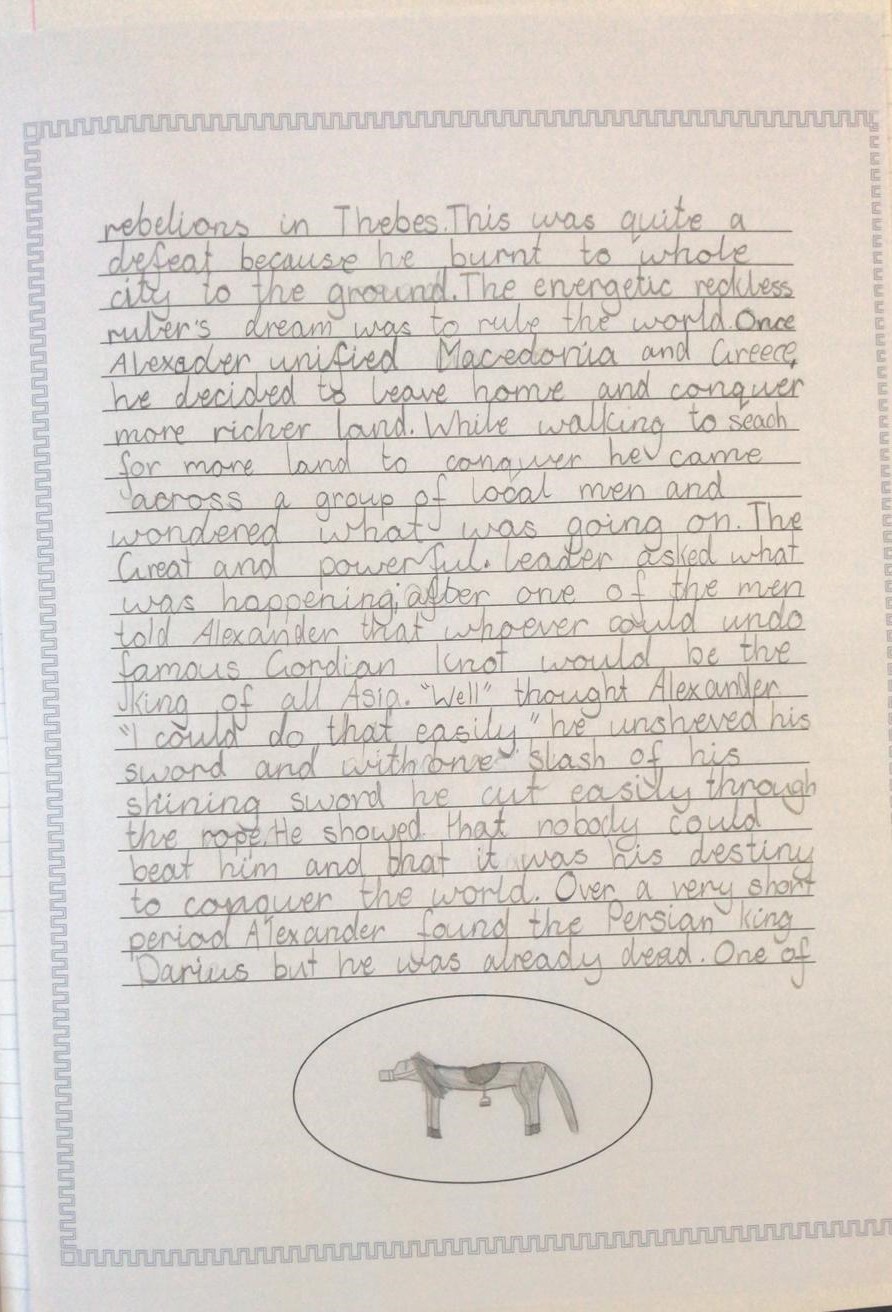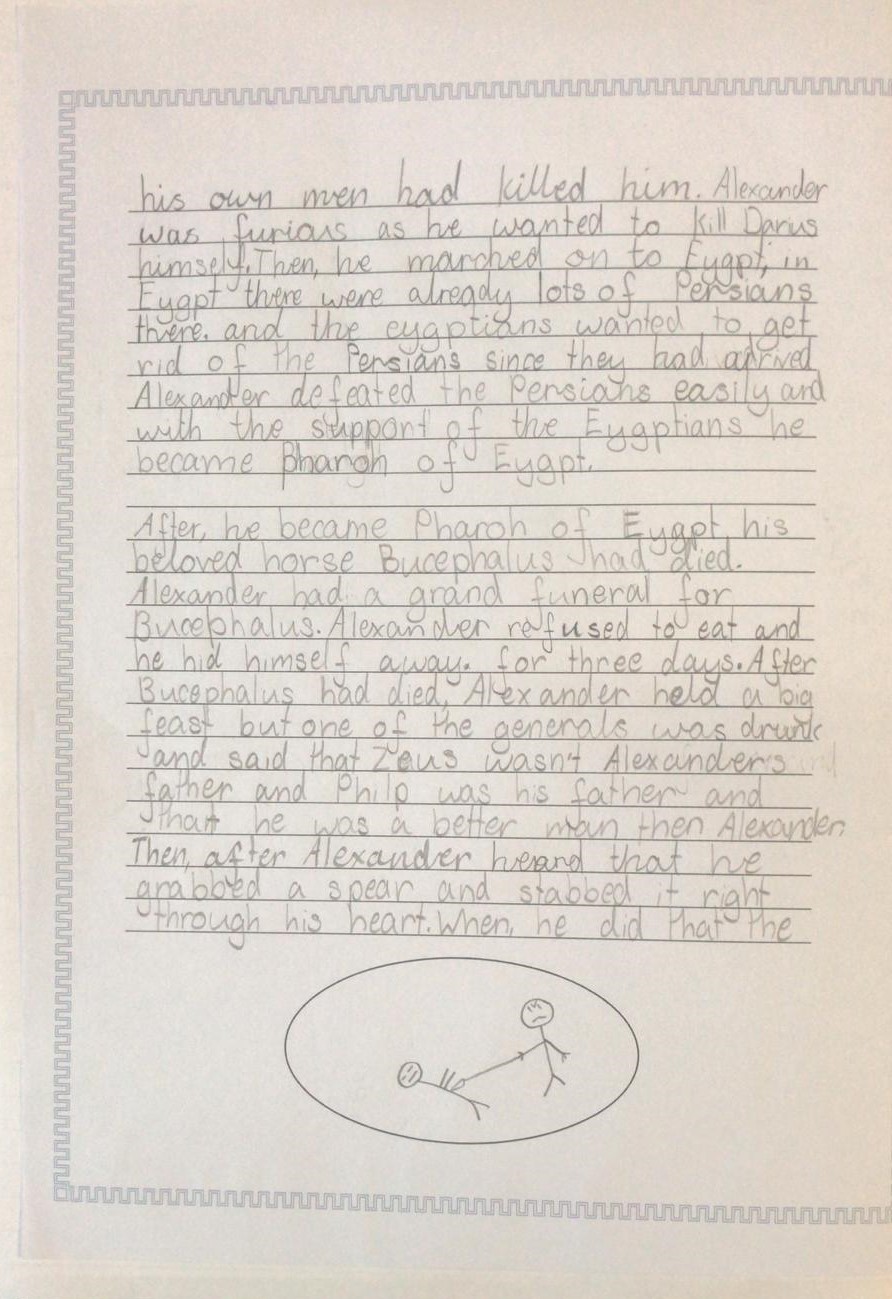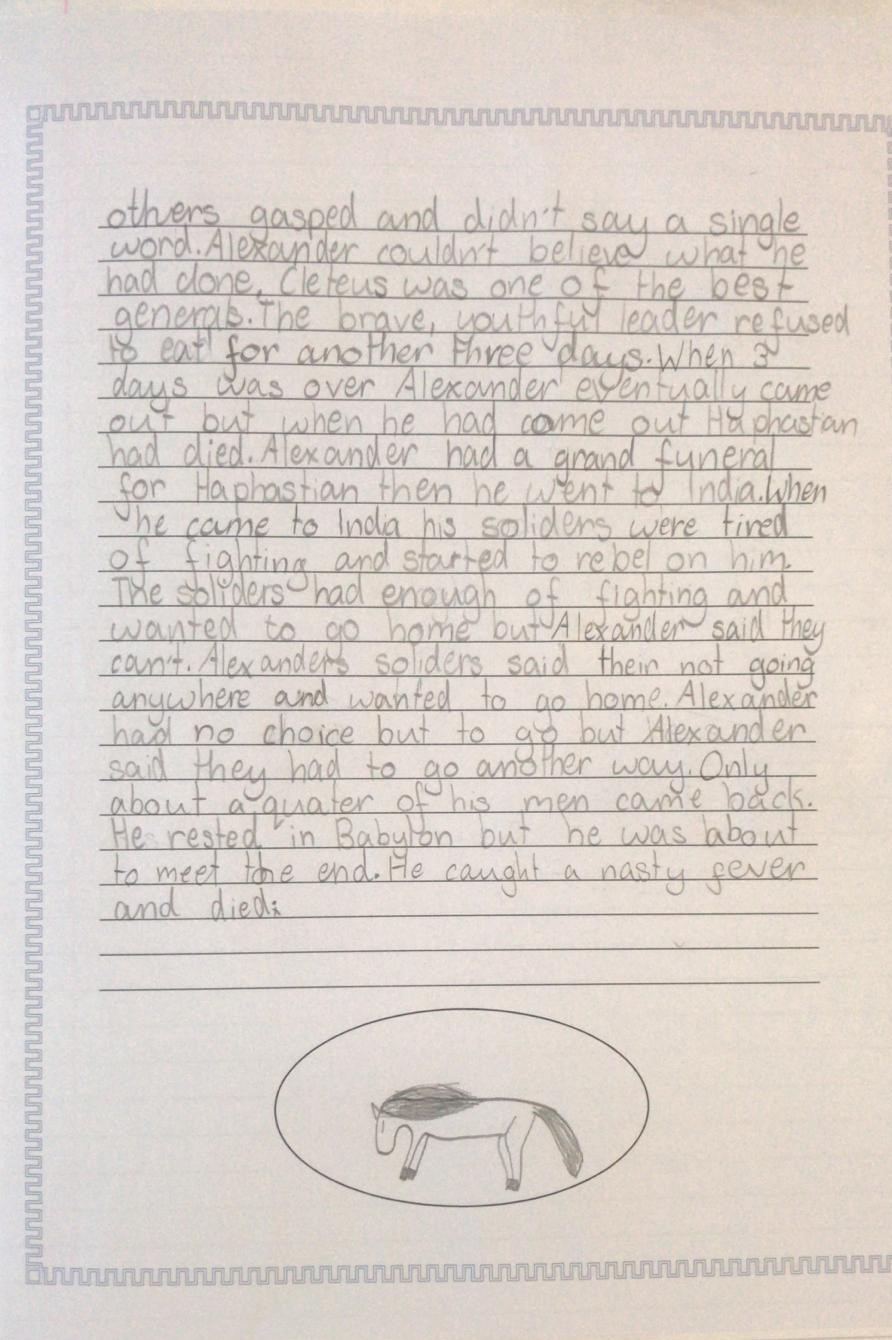 So Good to Me By Aiden - Year 4
Light rays of sunshine, beaming through the miniature girl's window. In the blink of an eye, she leapt out of her huge brown bed throwing on her clothes just as swiftly, putting on her favourite shiny-silver top and for the bottom a blue skirt on and zoomed down the stairs.
Her eyes darted left to right only seeing her garden and bushes and a cut white rope attached to a basketball hoop. Tears started to well up in her eyes as the thought of panic jumped into her head. She perched on the swing hoping to see a flash of orange pop out but no, nothing was in the garden
Suddenly, an idea popped into her head. She ran upstairs to her desk and began scribbling 'lost pet' on a piece of paper. Running down the stairs again, she began to put up the lost pet posters on trees and poles. Wandering around the street she asked people if they had seen her lost pet but everyone said no so she began to knock on doors. Darkness took over the young girls mind but she didn't give up. After a while, defeated, she gave up. Her shoulders began to slump and her legs felt tried.
Angrily, she figured if she sat on the slide or played on it she will probably feel better. Before she slid down the slide, she felt hot. A small fiery shadow appeared behind her. Quickly, she spun her head around almost breaking her head. She turned around and it was her fiery, phoenix Ashely.
They played hide and seek but this time, she was going to keep a closer eye on him. She would close her eyes but keep a tiny crack in between her fingers. They went home and had dinner after dinner; before they went to bed the girl still couldn't believe she had found her pet. What a relief!
Year 5 Writing

Maximus-Petar in Year 5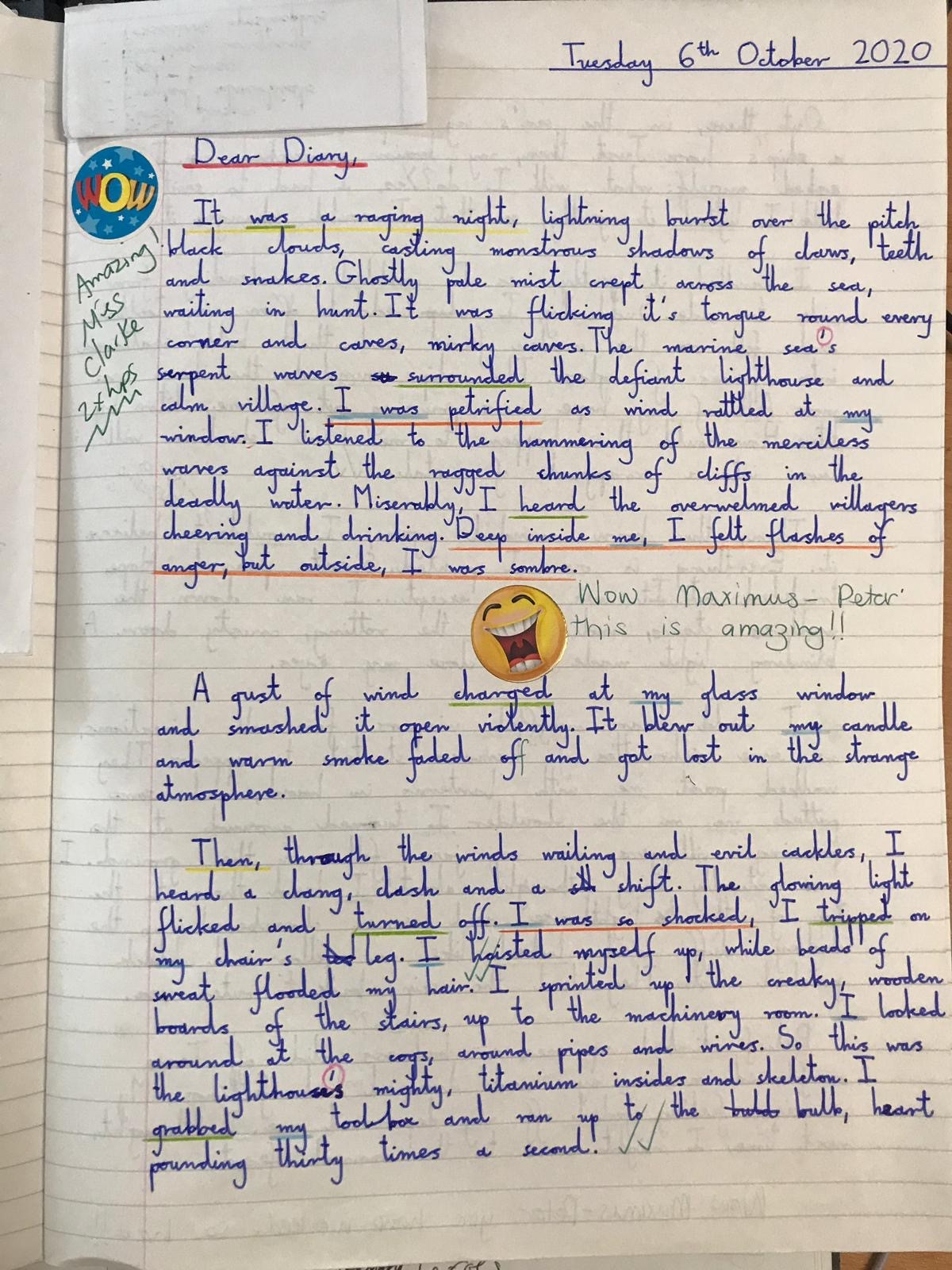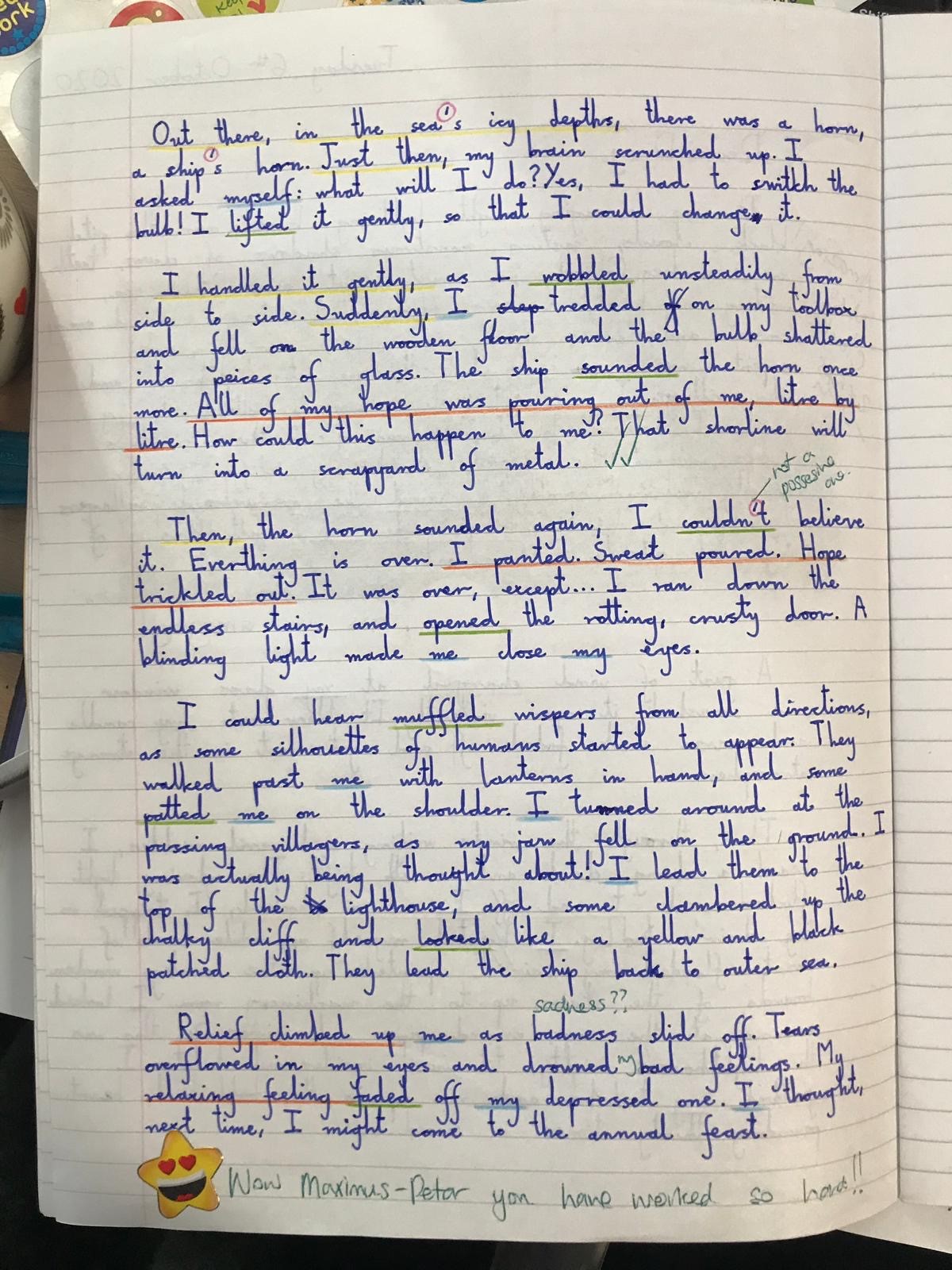 Shin Yi in Year 5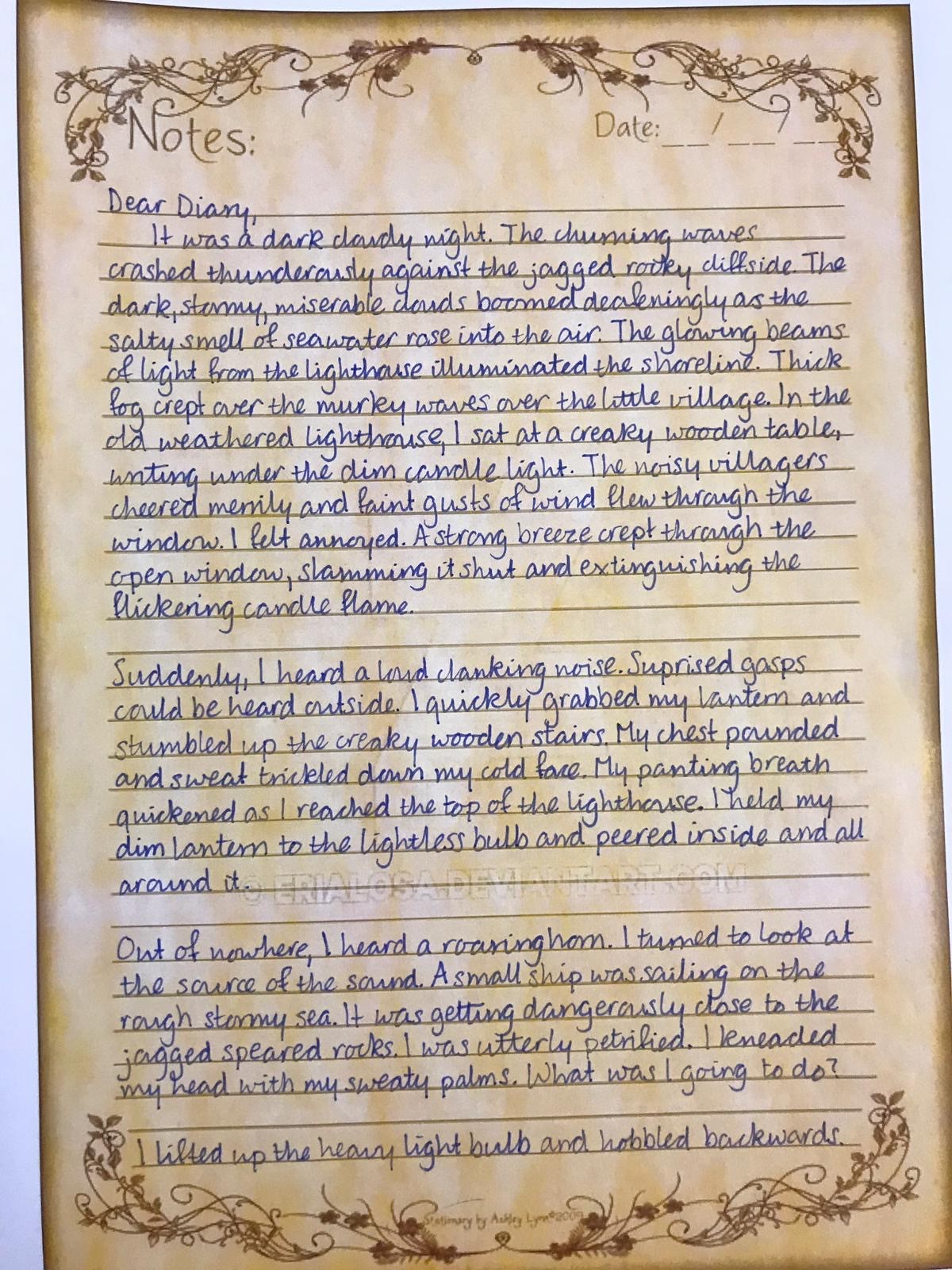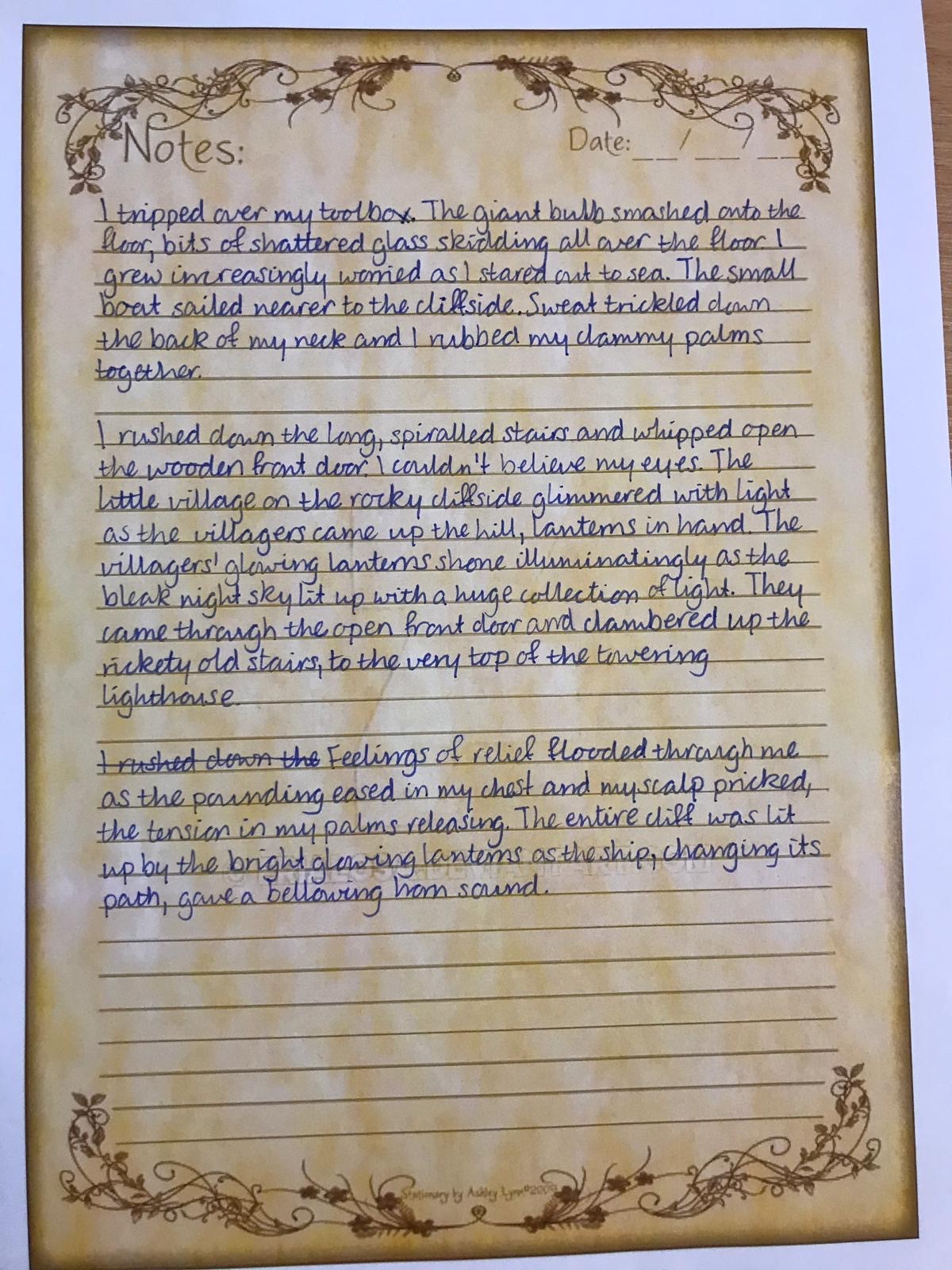 Tommy in Year 5