Year 4
Each term we focus our learning around a different topic for each year group, you can find out more below and from the newsletter that your class teacher sends out at the beginning of each half term 6 times a year.
Autumn Term
Autumn 1 - What does Greece have to offer?
To launch this topic, each year 4 classroom will be set up as a Greek Taverna, where the children will be welcomed in Greek "Χαίρετε!" While dining at this Greek restaurant, they will experience Greek traditions and be able to try different types of Greek food… yum, yum! Through interpreting maps, Year 4 will locate Greece and its capital city and then create their own time zone map of the world. Year 4 will become artistic by looking at how Greek art is different to other European countries, and eventually create their own Greek style mosaic.
Autumn 2 - What was life like in Ancient Greece?
This term we will be putting our historian hats on, learning all about how Ancient Greece was different to modern Greece. Year 4 will be amazed to learn that the Ancient Greeks actually invented the Olympic Games – though some of the sports the athletes competed in were very different indeed! Year 4 will even have the opportunity to compete in their very own Ancient Olympic Games. Using their English skills, they will also read a number of sources to find out who Alexander the Great was and how he came to have the title of 'Great'.
Spring Term
What effect did the invasion and settlement of the Anglo Saxons have on Britain?
We have many exciting things to look forward to throughout this topic, including the chance to design and draw our own village and write our name in Saxon Runes using clay. Using their English skills, Year 4 will write a diary entry and have a debate about which of the Saxon gods was the greatest and why. They will also consider how and why the Anglo Saxons came to Britain and write a diary entry from King Vortigern's point of view.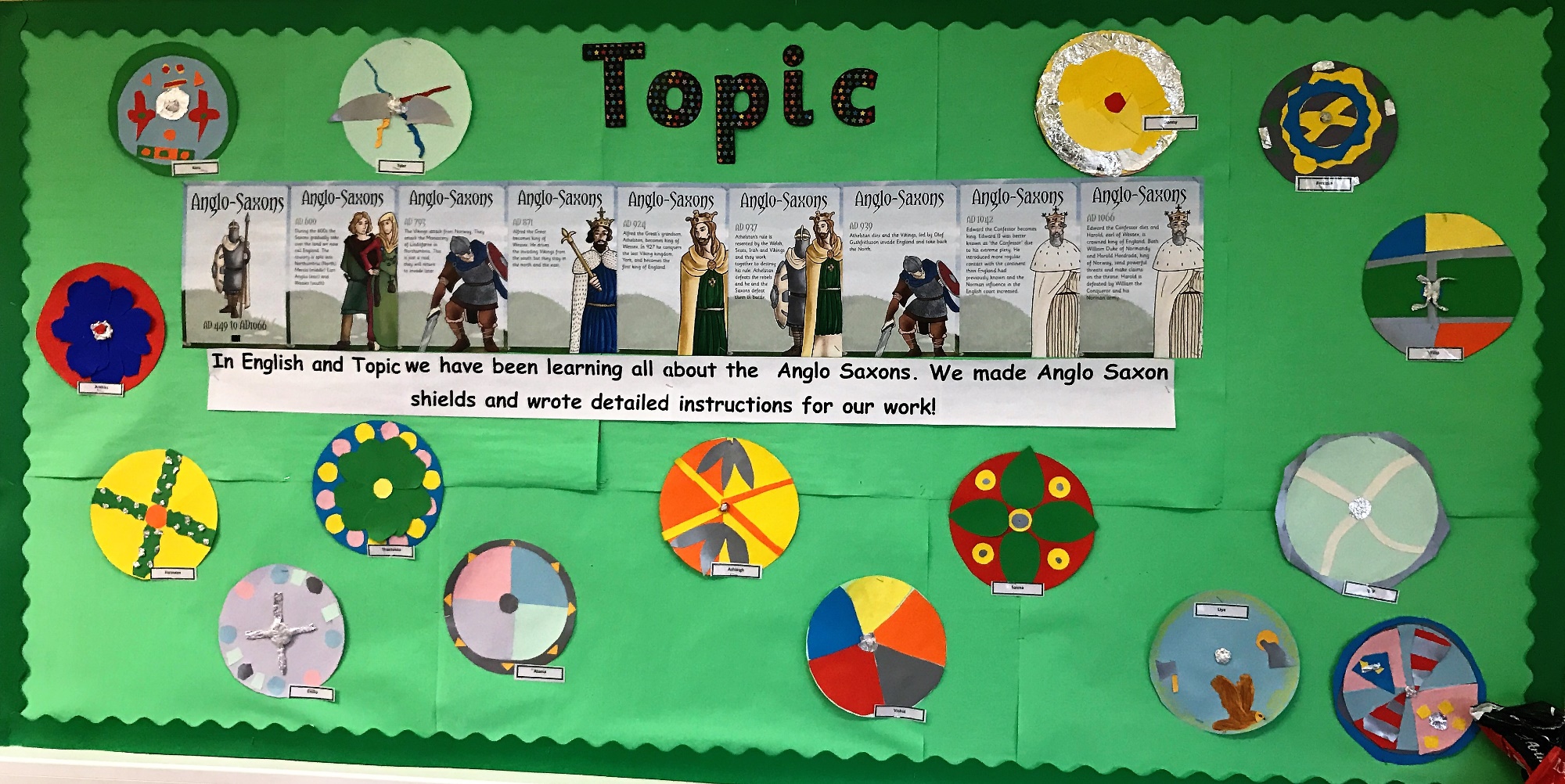 Why should people visit Wimbledon?
With a visit to the Wimbledon Tennis Museum and walk through Wimbledon town centre, Year 4 are going to be very busy this term. They will be identifying well-known historical places in Wimbledon and will write a postcard to their friend, telling them all about the leisure and green space opportunities that are available in Wimbledon. Year 4 will then consider the significance of the Wimbledon Windmill and, following the trip to Wimbledon Tennis Museum, learn about a number of famous tennis players who have competed in The Championships at Wimbledon.