Year 2
Each term we focus our learning around a different topic for each year group, you can find out more below and from the newsletter that your class teacher sends out at the beginning of each half term 6 times a year.
Autumn Term
Year 2's first topic this year is: 'Who's coming on Safari?' Children will learn about the physical features of Africa and its countries. They will find out what it is like to grow up in a rural African village; writing letters to pen pals in Malawi. In science, the children will learn about different types of African animals, and how they adapt to their environment. Creative writing skills will also be developed through book studies on traditional African tales including Anansi the Spiderman and Leila the Secret of Rain.
Their second topic is 'The World about me' They will understand where the seven continents of the world are and how their proximity to the equator or the poles affects their climate. They will visit different countries and explore their climate and land features. They will find out about people who have changed the world like Nelson Mandela. Year 2 will be identifying that most living things live in habitats and micro-habitats to which they are suited in different countries around the world.
Spring Term
Fire, fire! Why was London burning? Year 2 will take a step back in time to 17th century Britain by visiting the museum of London Fire, Fire exhibition. We will study diary entries written by Samuel Pepys to see what we can find out about why the fire started, and how it spread so quickly. This topic will have a strong historical theme, supporting diary writing in English and more creative aspects of the curriculum, including drama and DT.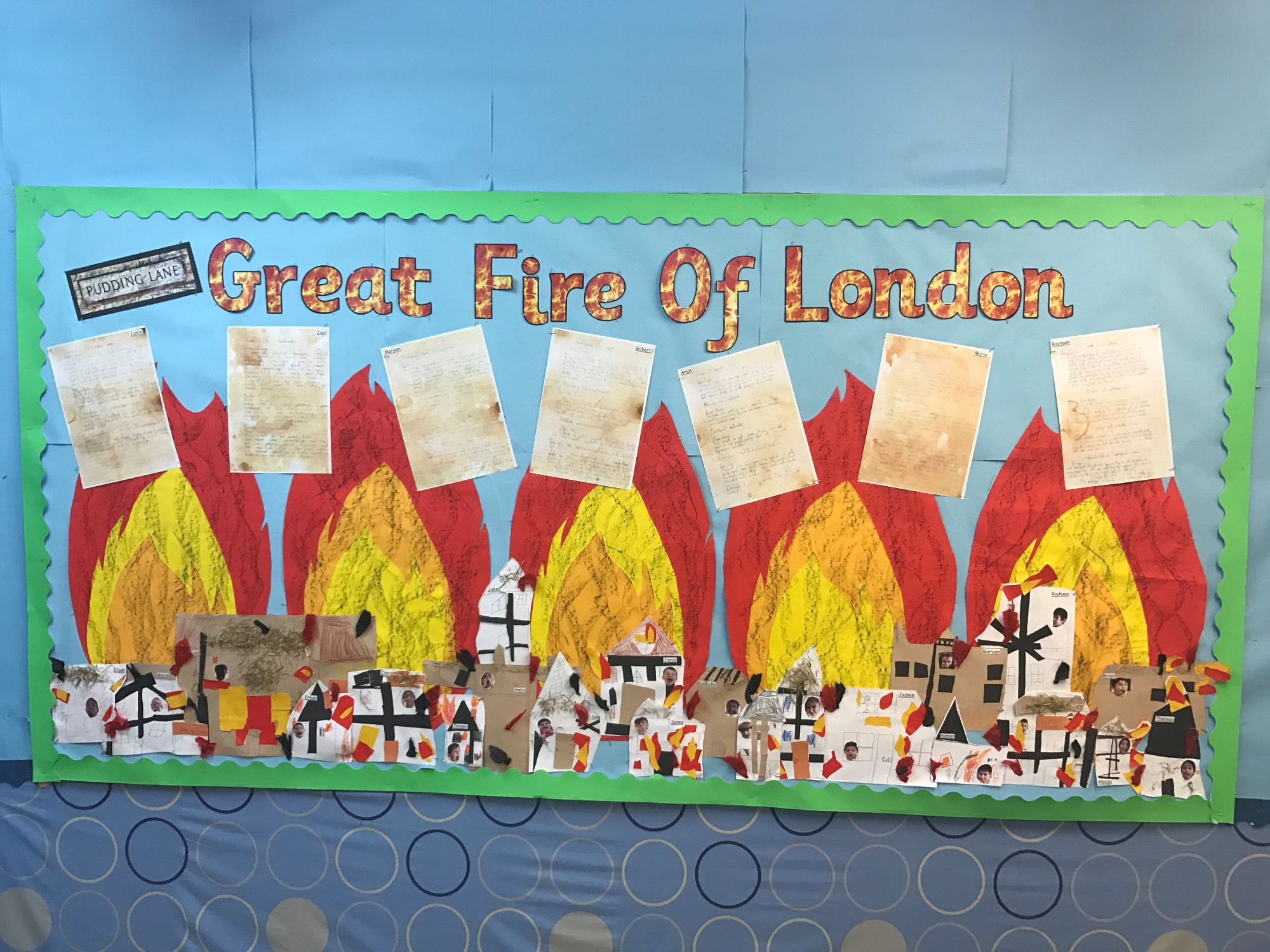 What makes Britain Great? For this topic, the children will be using their ICT skills to carry out a research project on one of the countries of the UK, producing their own fact books and presenting their findings to the class. We will then go on to look at the features of our local area and end with a series of lessons lead by teachers from the Wandle Trust. These will include: key geographical skills of map reading, compass work and learning the importance of looking after the environment.