Writing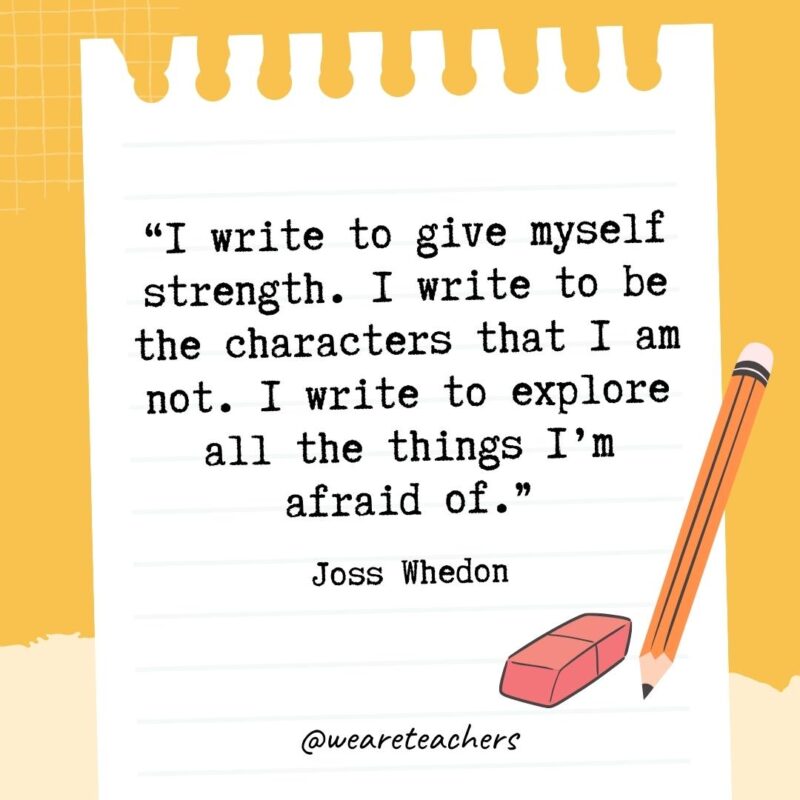 At All Saints' CE Primary School, our aim is to foster competent, confident writers. Writing units are organised to ensure they provide a sequence for a wide range of text types and narrative genres relevant for each age group and progression, in-line with the National Curriculum, constructed between transcription (spelling and handwriting) and composition (articulating ideas and structuring them in speech and writing).
The most proficient writers in any class are almost always readers. For this reason, we provide a stimulating and motivating curriculum which includes opportunities for pupils to engage with a range of exciting literature: these carefully chosen texts provide pupils with an imaginative and linguistic competence to supply them with the 'building blocks' to create their own writing. Meaningful, real-life purposes for writing are encouraged wherever possible. We cater for a range of learning styles through a multitude of resources used to inspire our children's creative minds: video clips, auditory recordings, trips, visitors, images, drama, talk for writing and high-quality texts are some examples of these. Children are taught to discuss, plan, draft and edit their writing through teacher modelling and peer support.
We recognise that writing is an area that should not be confined to English lessons alone, so opportunities are planned for children to write across the curriculum.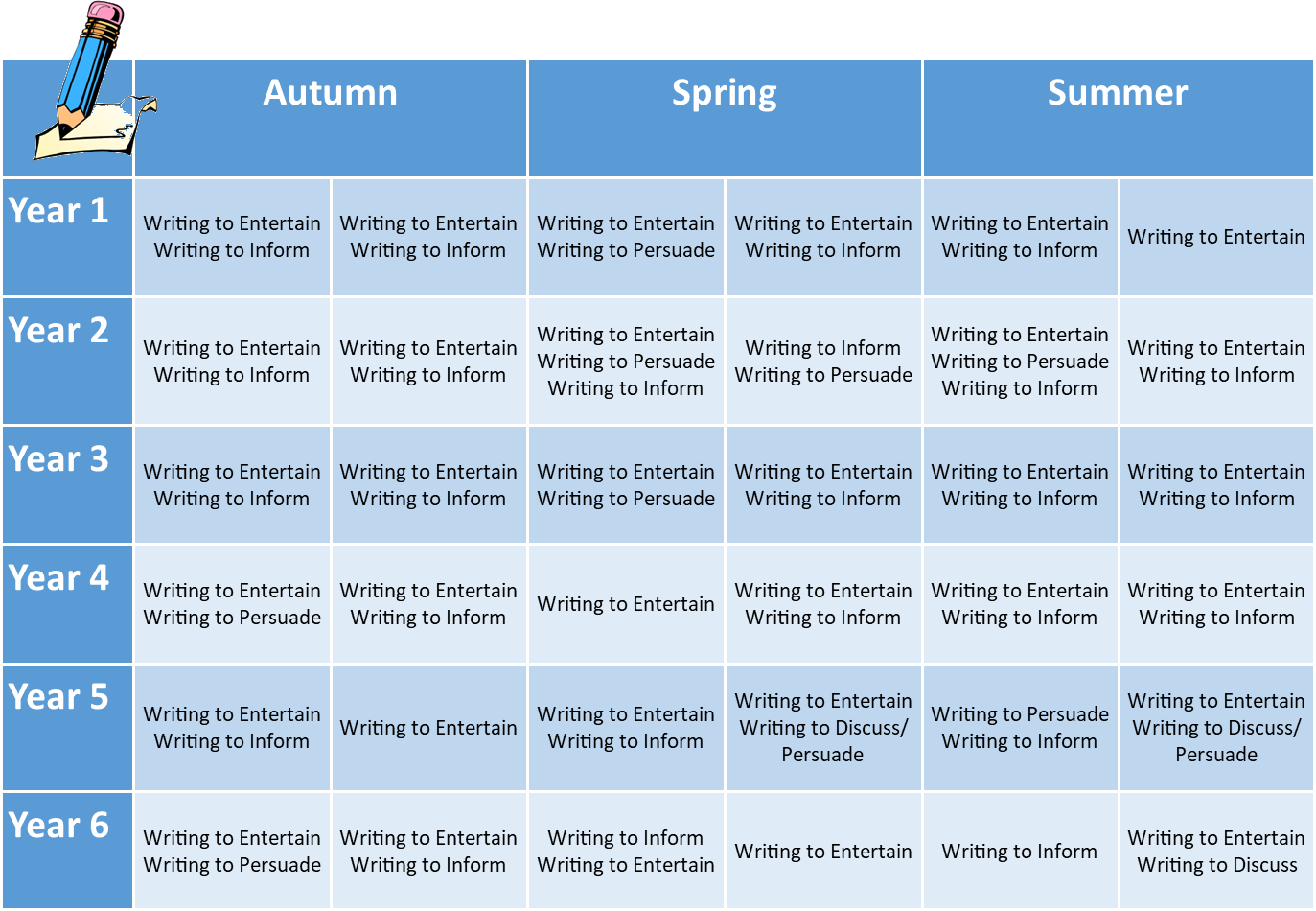 Take a closer look at our writing units overview for KS1 and KS2 for more detail below: