School Meals
Hot School Dinner or Packed Lunch?
Hot School Dinners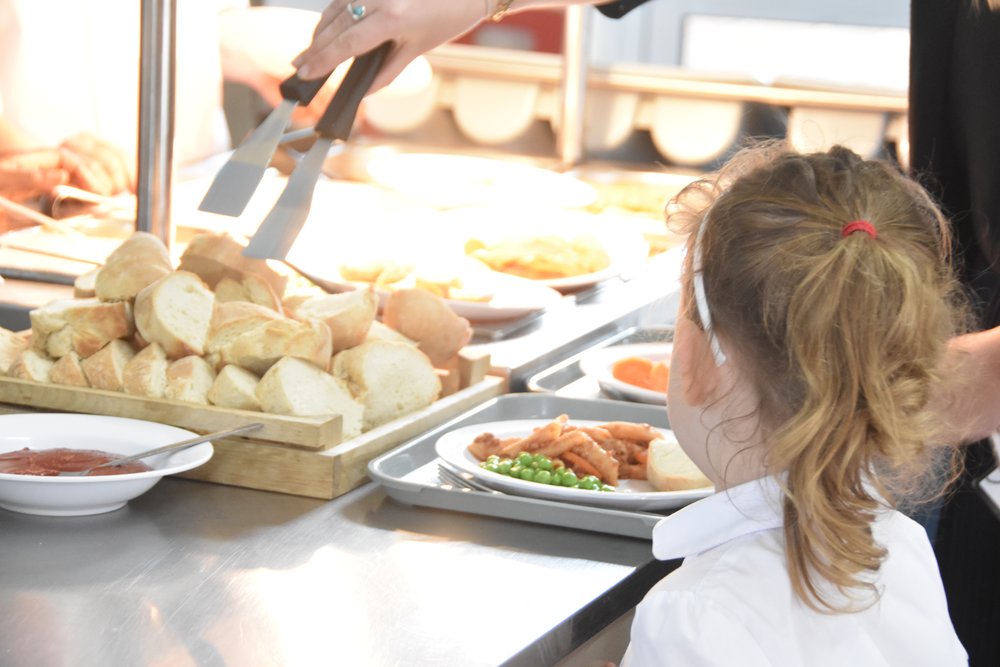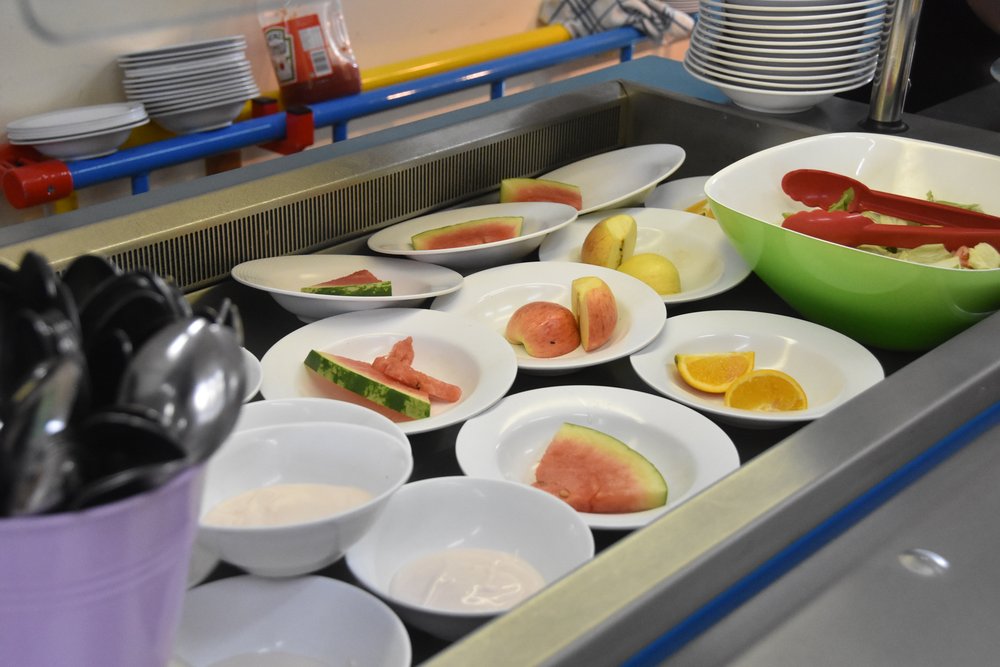 Hot School dinners are provided by Merton's caterers, Caterlink. All children are offered a choice of hot midday meals, cooked fresh on site, from a menu which complies with both the government's School Food Plan and the nationally recognised Food for Life Standards. The current menu can be downloaded below.
If your child has dietary requirements on medical or religious grounds, special meals may be ordered for her/him. Please contact the school office to complete a form if you wish a special meal to be ordered. A meal plan will need to be completed by the catering company before meals can be taken.
Packed Lunch
All children may bring a healthy packed lunch with drinks in unbreakable containers to school, in a clearly named bag.
Each day children get to choose when the register is taken whether they want a school diner or have brought a pack lunch that day.
Free School Meals for all children in Reception, Year 1 and Year 2
All pupils in Reception, Year 1 and Year 2 are entitled to a school meal each day 'free of charge' under the Universal Infant Free School Meal programme. This means you only start paying for your child's School Meal from year 3.
Cost of School Meals for children in Year 3, Year 4, Year 5 & Year 6
You only start paying for your child's School Meals from year 3, which costs £2.40 and must be paid in advance online via Parentmail.
The school sets up a secure online account for you when your child starts in Reception, which you then activate by using a unique activation Username and Password on the Parentmail website. If you have not got a username and password please contact the school here.
Some children may still be entitled to Free School Meals in Year 3, Year 4, Year 5 & Year 6
Is your child still entitled to Free School Meals? Free school meals may be provided for your children if you are receiving any of the following benefits:
income support
income-based job seeker's allowance
income-related employment and support allowance
the guarantee element of state pension credit
support under part 6 of the Immigration and Asylum Act 1999
child tax credit (but not working tax credit) and have an annual income of less than £16,190
working tax credit run-on – paid for four weeks after you stop qualifying for working tax credit
universal credit

If you think you may be entitled to Free School meals apply online at Merton's website.