Rights Respecting School News
All Saints' Talent Show!
At All Saints', we are passionate about ensuring that education develops all of our children's unique talents and abilities. This term, our Rights Respecting School Ambassadors decided to hold a Talent Show in order to raise awareness for Article 29 (Goals of Education).
Article 29 states that 'education must develop every child's personality, talents and abilities to the full. It must encourage the child's respect for human rights, as well as respect for their parents, their own and other cultures, and the environment'.
The ambassadors have been completely overjoyed with the number of entries that we have received for the talent show and are currently working on watching all of the entries, so that they can announce the winners after the half-term, at the start of Summer 2. Please check back here then, for some photos of the winners!
Attached below is a poster, made by our lovely Ambassadors to advertise our talent show.
Go Blue for the Loo – 8th June
We are very excited to announce that we are going to be holding a fundraising day on Tuesday 8th June called "Go Blue for the Loo".
Children can come to school wearing as much, or as little, blue as they would like: clothing, accessories, hair etc. and donate £1 or more for our chosen charity 'Toilet Twinning'.
By donating to twin a toilet, we will help fund a project in a poor community that will enable families to build a basic toilet, have access to clean water and learn about hygiene – a vital combination that saves lives. For every £60 that we raise we will twin with one toilet. The charity will send us a certificate for each toilet which we will hang in the children's toilets as a reminder. They will also send us the GPS coordinates so that we can look up the twin toilet's location.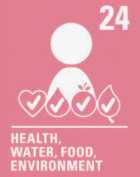 This is a wonderful opportunity to make a difference globally, and for our children to deepen their understanding of what it means to have access to Article 24 from the UN Convention of the Rights of the Child. Our School Ambassadors will be asking the children to vote on which country we would like to twin our toilets with and the children will be learning more about how this links to our school's Christian values and the 'Rights of a Child' in the coming weeks.
If you would like to find out more about the charity you can do so here: https://www.toilettwinning.org/what-we-do/
Below are some of the posters that our lovely children have created, to educate the wider community about our fundraising event, as well as the importance of ensuring that we help all children around the world have access to Article 24.