How PTFA Raise Funds
We organise different fundraising events and activities throughout the school year to raise vital extra funds to support the school. Here are just some of them.
Crazy Hair day

We raised over £200 for Macmillan Cancer Support and the children enjoyed coming to school with crazy hair!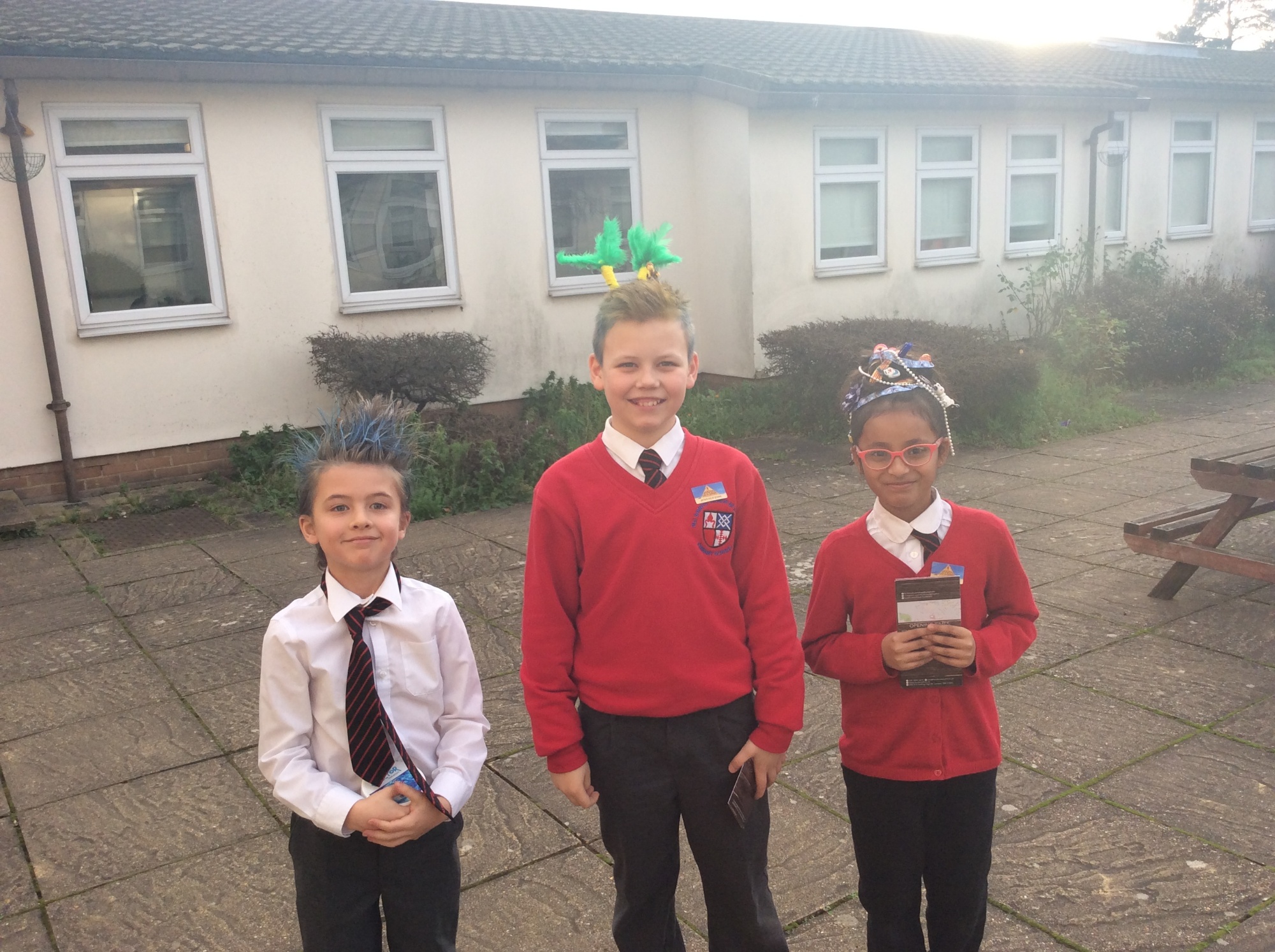 Christmas Shop
Over the last few years PTFA have organised a Christmas shop, allowing pupils to buy presents, which they wrap themselves for family members so it is a surprise at Christmas. We always need parent volunteers to help for a couple of hours each day in the shop. This is one of the most popular events with children and 2017 raised £1200.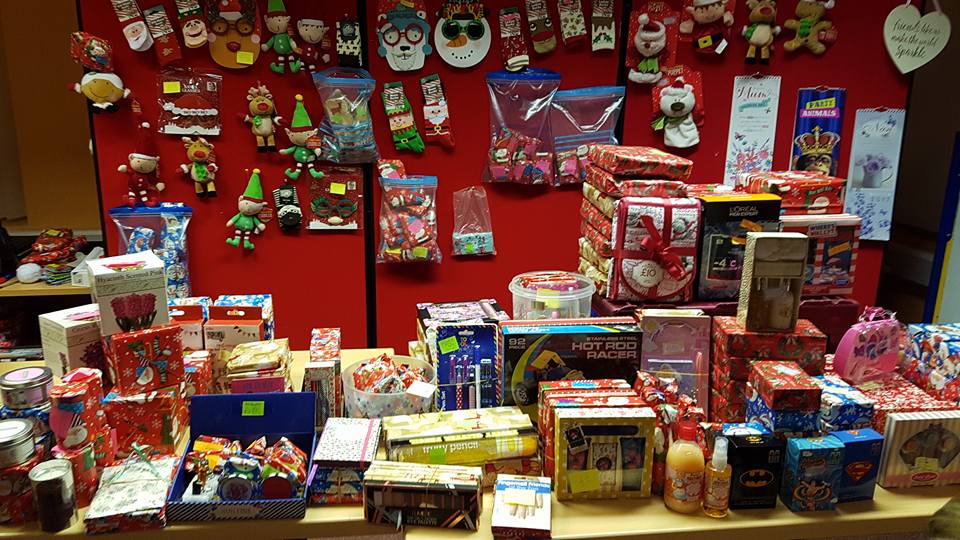 Personalised Christmas Cards, Mugs and T-Towels
All children produce their own personalised Christmas card design, which parents can buy in packs of 12 or printed on a mug, t-towel or gift tag. The school earns a percentage of every item sold. Thank you to all the parents buying this year 2017 - we have raised over £600!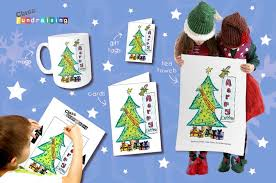 Annual Summer Fair
The annual Summer Fair takes place on a Saturday in June at the School. The traditional stands include; Bouncy Castles, Face Painting, Games and Children's Entertainment, a visit from the Emergency Services, BBQ & Bar, Cake Sale, Raffle, Tombola, Arts and Crafts for sale and much more! This is a big event to organise, so please do volunteer a little bit of your time if you can either on the day or with the organising in the run up to the event. It has raised between £2,500 and £5,000 for the FOAS fund.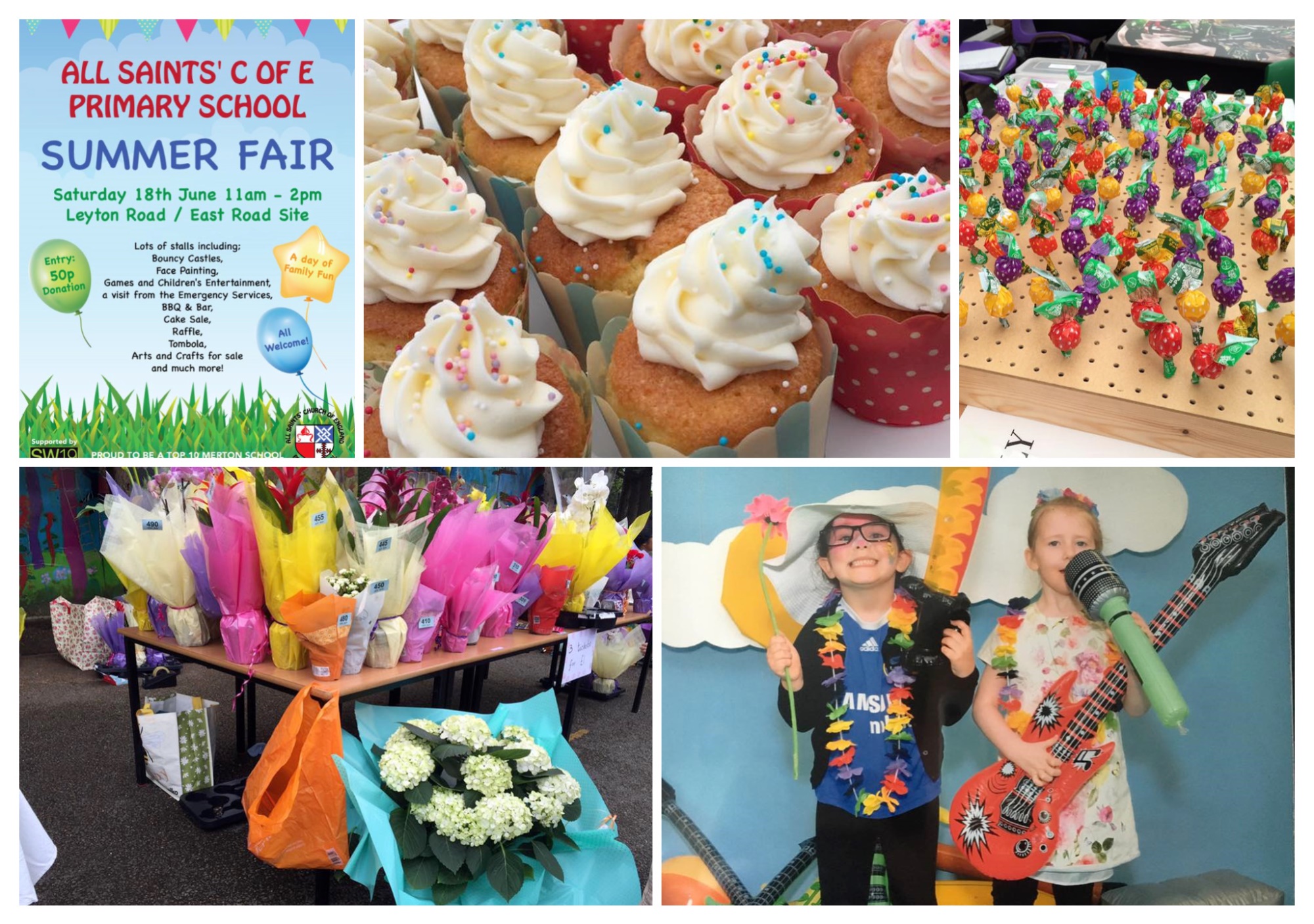 School Discos
We have run a KS1 (Reception - Year 2) and KS2 (Year 3 - Year 6) discos with a proper DJ and disco lights after school in the school hall, providing drinks and snacks. Children buy tickets to go and all the profits go to the PTFA fund. These discos have been very popular with both children and parents!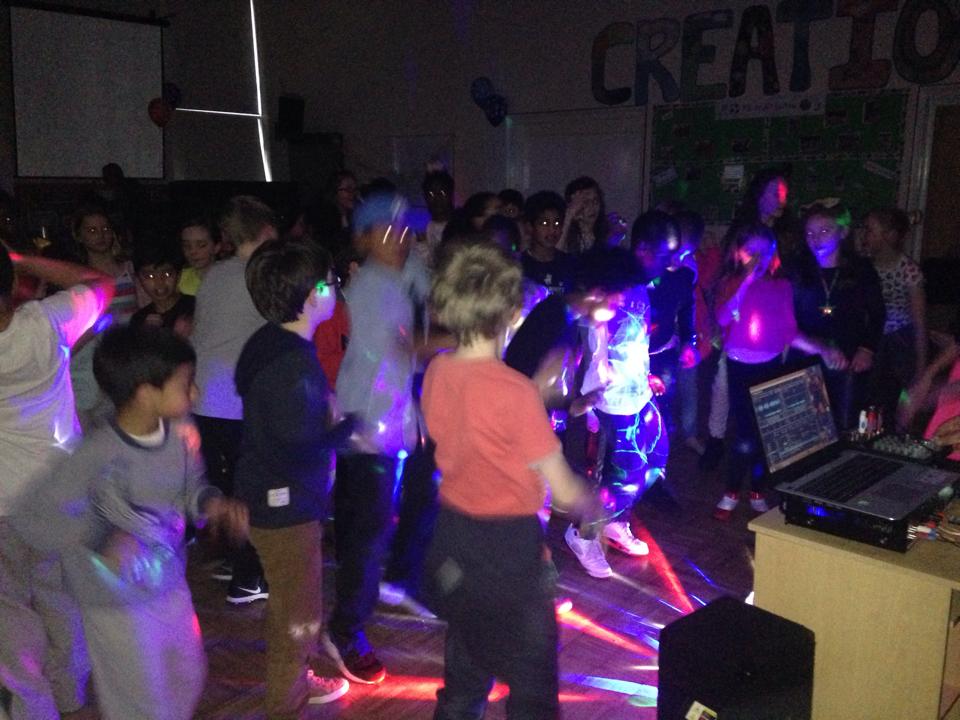 How Parents can Raise Money for the School with Easyfundraising
Easy Fundraising is the easy way you can help earn funds for the All Saints' C of E Primary School. Did you know that whenever you buy anything online – from your weekly shop to your annual holiday – you could be raising a free donation for the school. There are nearly 3,000 retailers including the ones below, who will donate a percentage of the amount you spend online to All Saints' C of E primary School. It does not cost you anything, you simply have to register with them and every time you shop online make sure you do so via their link first. There are no catches or hidden charges and PTFA will be really grateful for your donations.
Some of the 3000 Retailers registered at Easy Fundraising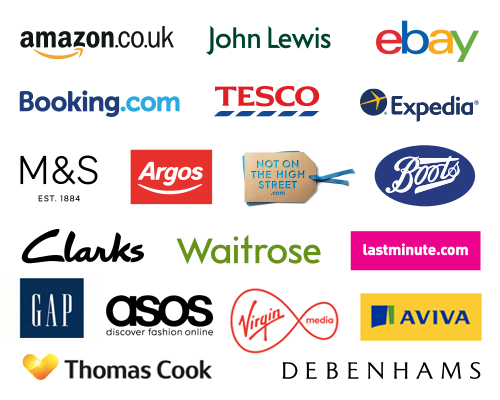 How Parents can Raise Money for the School using Stamptastic
Stamptastic is a new fast way of naming all your belongings. A personalised stamp useable on fabric, metal, wood, some plastics. No more sewing or ironing on labels. If you use the code SW191EB when you purchase one, All Saints' Primary School is given a donation of 30% of the cost. Find out more about Stamptastic.