English
At All Saints' Primary school we aim to ignite children's imagination and provide a gift for curious young minds to open time and time again.
Reading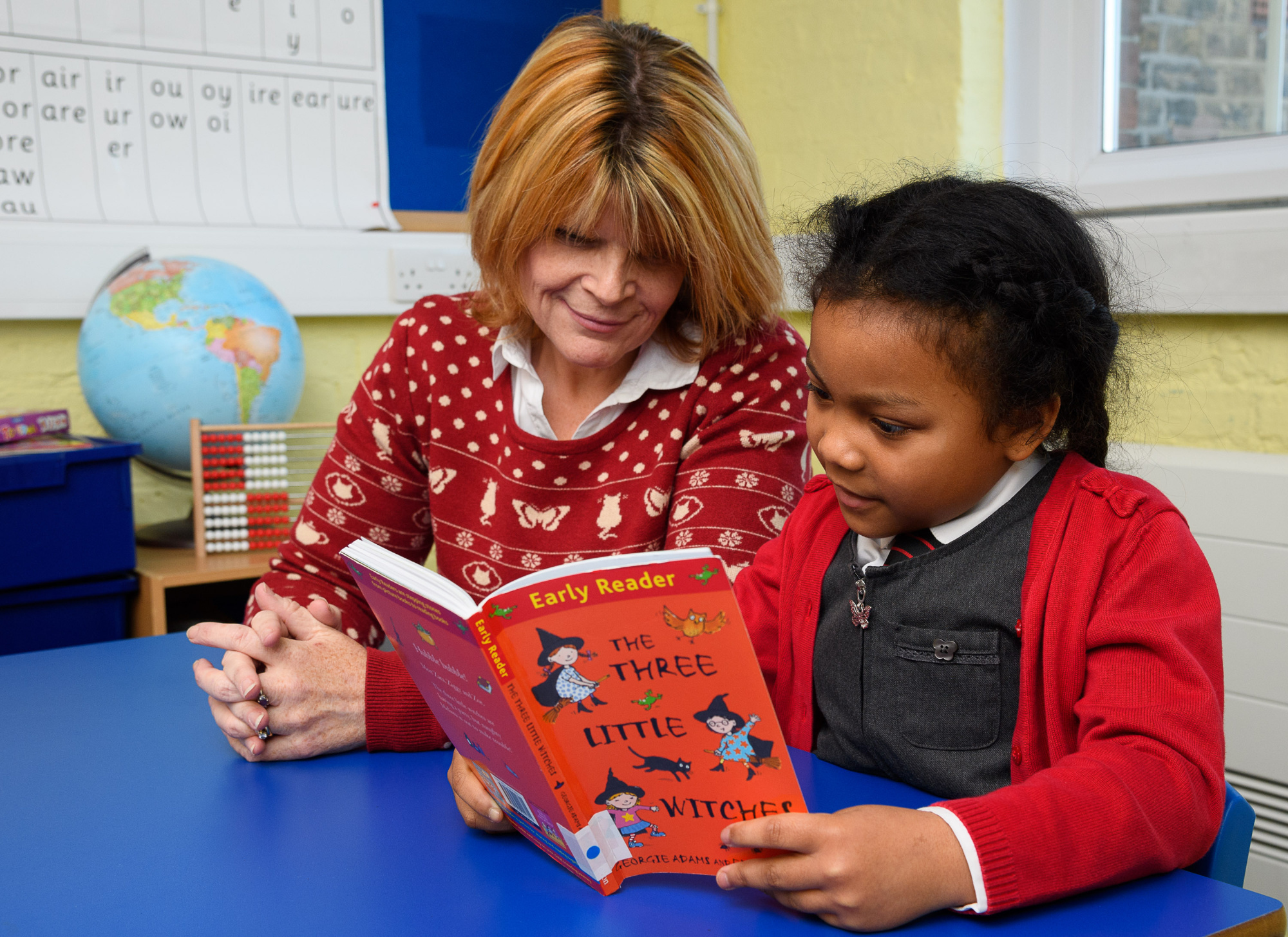 Read Write Inc. for Reception & Key Stage 1
Reading is taught from an early stage; we teach the core reading skills of: decoding – using phonic strategies, reading for meaning and fluency- daily in Reception and Key Stage One using the programme Read Write Inc. This programme supports our children to become fluent readers while meeting the higher expectations of the National Curriculum and uses effective assessment to accelerate every child's progress and prepare them for Key Stage two.
Reading Carousel Model for Years 1-6
To ensure that each child receives daily, focused teacher led guided reading sessions, years 1 to 6 use the Reading Carousel model. The two core areas of the new Reading Curriculum (Word Reading and Comprehension) are reinforced every day during this half an hour session. These daily sessions probe the children's understanding and help them become more explicit about their ideas, as well as being able to justify them, and help develop their metacognitive skills.
Encouraging Children to Read from an Early Age
Within each year group, children have various opportunities to read a range of fiction, non-fiction and poetry texts, developing an appreciation and love of reading and gaining knowledge across the curriculum. To assist in their development, pupils are encouraged to read as much as possible at home. Children are encouraged to regularly take home books from their class library and our school libraries; this gives parents a chance to share books with their child and see how their reading is developing. Once children have finished the Read Write Inc. scheme, they read books that are on the Accelerated Reader programme. Children follow the book with an online quiz, and get immediate feedback, motivating them to make progress with their reading skills.
To develop a child's love of reading, we deliver whole school book units, linked to our topics, designed to enthrall and inspire. In addition to this, we host reading days and book fairs throughout the year.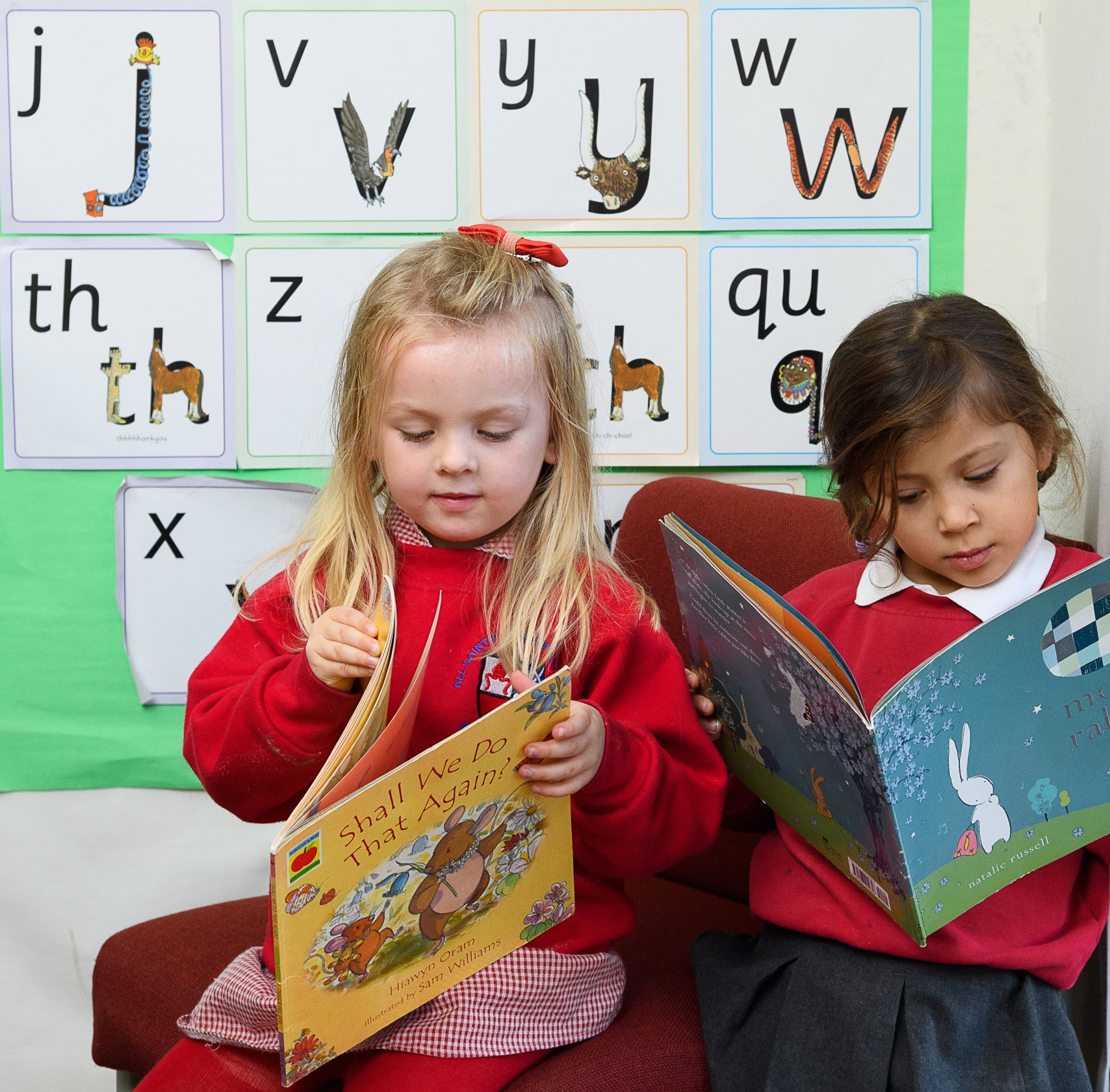 Writing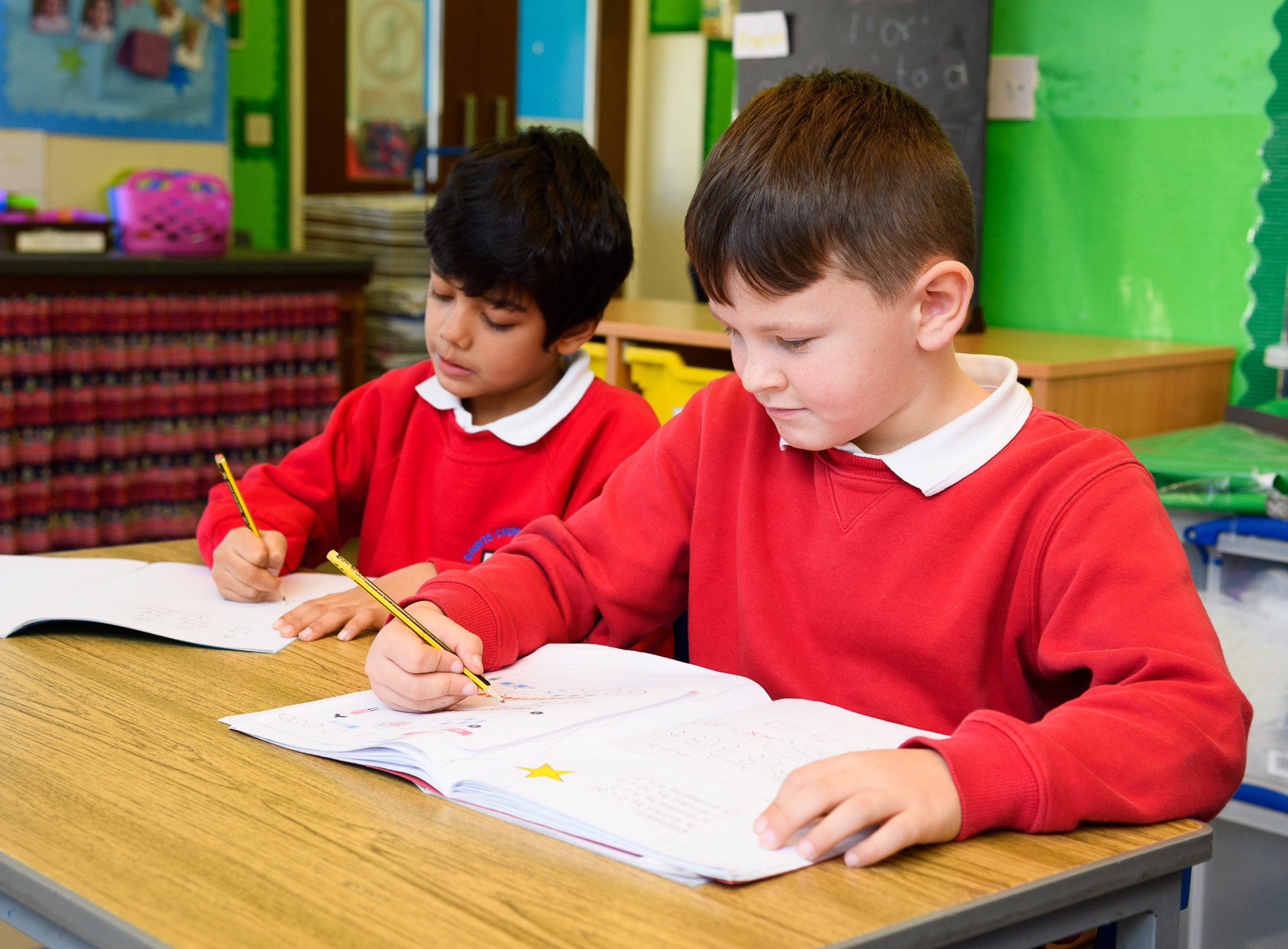 Encouraging Children to Write
At All Saints' we aim to encourage children to write imaginatively, cohesively and purposefully to engage the interest of the reader. In order to do this, children are given a variety of opportunities to write in different meaningful contexts using quality texts as a model and for a variety of purposes and audiences. Within this, children use grammar, punctuation and vocabulary creatively in order to bring their own work to life.

Through this approach, children go on a journey to not only improve the quality of their work, but develop a deeper understanding. The journey allows children to apply the understanding of how we use English language in order to become a creative, independent and confident writer.
Giving the Children Opportunities to Develop their Writing Skills
Weekly handwriting lessons take place to help children develop fluent, clear and legible joined up writing. Children work hard to achieve a pen licence in school, this encourages them to take care in their presentation and pride in their work.

In order to meet the higher demands of the new national curriculum, we use Read Write Inc Spelling throughout KS2. This programme follows on nicely from KS1 phonics, with daily, short, snappy 15 minute spelling lessons.

Reading and writing standards are further raised through speaking and listening. Opportunities to develop these skills include: class assemblies, talk partners, drama, class assemblies and a Christmas performance during the year!