Parents download our News & Events App
Get push notifications to your phone as news happens.
Feel better connected with the Latest School News
Missing the latest letter home from your child's book bag? The app will notify you every time a new letter is going home and will link you to a copy in the website under 'Letters home'
Quickly check term dates directly from within the app under more info.
Import school events in to your device calendar. The new School News App allows you to import school events straight into your device calendar so you can check for clashes and set reminders for upcoming important events.
Unexpected school closure, you'll receive a notification straight to your mobile device explaining what's happening and when we think the school will reopen.
Contact the school directly through the App. Need to get in touch? You'll find all the details you'll need in the App.
How the app Works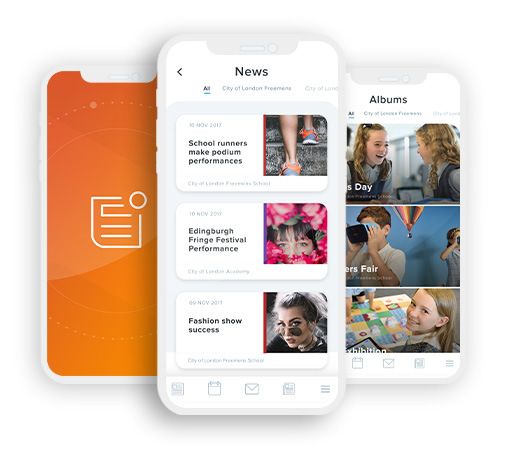 Firstly, you will need to download the app from either the iTunes App Store , Google Play or Windows Store by clicking on the relevant buttons below or by loading up the app store on your phone and searching for 'School News'.
Once you have located and downloaded the free app, launch the app and you will then be able to either click on the 'Find my school' button which uses the phones GPS to locate all the schools in the surrounding 20 miles, or you can type in the schools postcode and click on 'Get my school' button.
Your school's postcode is: SW19 1EB
You will then see a list of schools that use the app. Click on the school you wish to view news & events for.
You will then be able to click on the 'News' button to view all of the latest news items that have been added to the school(s) you have selected and also all of the upcoming calendar events by clicking on the 'Events' button.
Clicking on 'My Schools' will display a list of schools that you view news and events for. Clicking on one of the schools will the display the school address, telephone number and email address which you can click on to either phone or email the school directly from the app.