Campaigning
A Very Exciting Reply from Stephen Hammond - June 2022
You may remember seeing the update below about our Ambassadors and Eco-Warriors writing a letter to MP Stephen Hammond. Well something very exciting happened this week - our children received a reply from Mr Hammond in the post! They were so excited to know that he had seen their letter and taken the time to respond to them. Our Ambassadors and Eco-Warriors are fantastic at trying to make positive change, both locally and globally! Well done Team!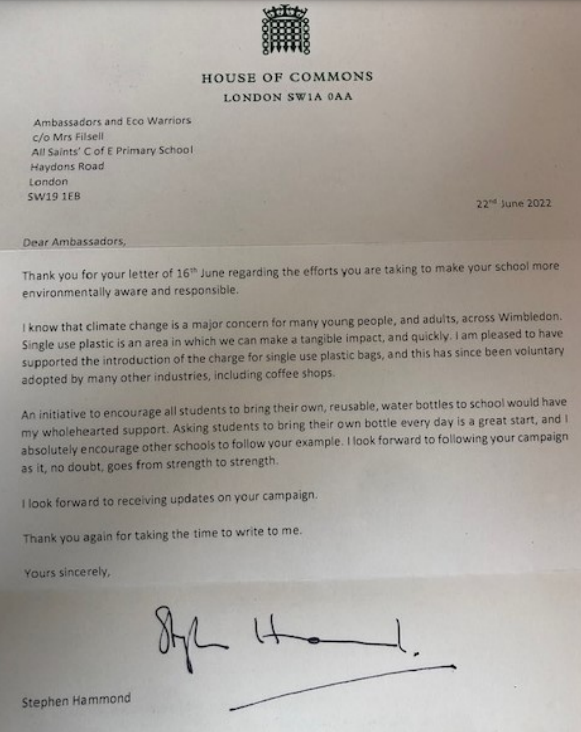 Taking our Fight Against Plastic Pollution to Parliament - June 2022
This week, our Ambassadors and Eco-Warriors posted their letters to our MP, Stephen Hammond, to inform him of our campaign and ask for his support in Merton for our fight against plastic pollution.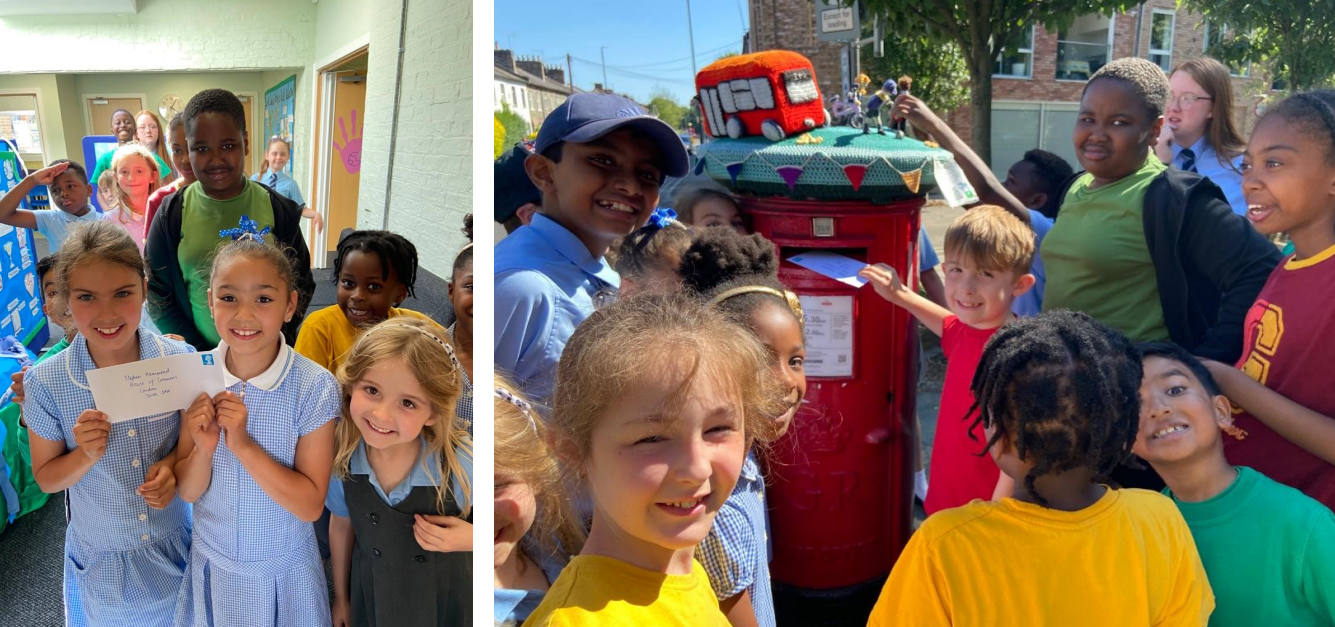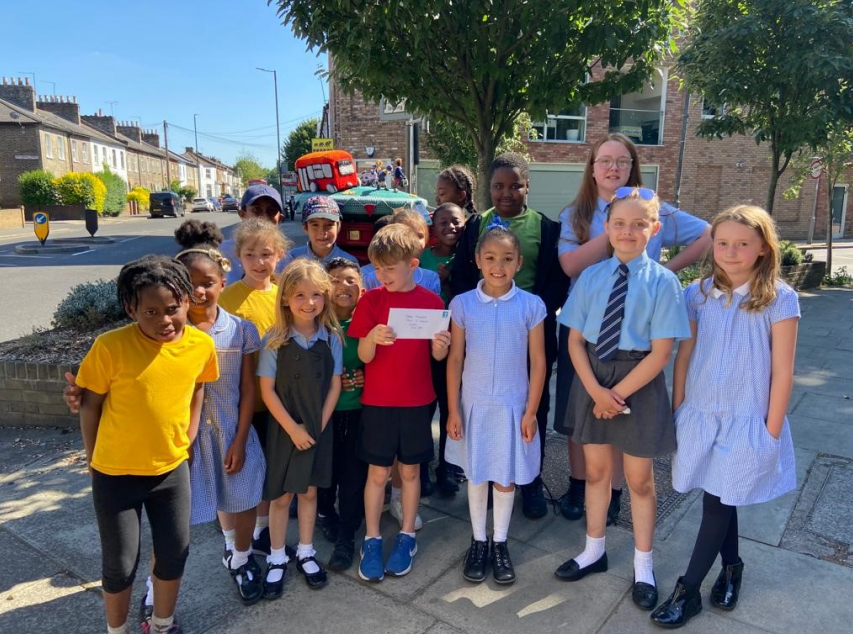 Single-Use Plastic Bottles Campaign - Spring and Summer 2022
We, the school Ambassadors and Eco Warriors, would like to share with you the work that we have been doing to make our school more environmentally aware and responsible. The children of All Saints' are concerned about climate change and its effects on the animals of our planet. After thinking hard about what we could do as a school to give practical help, we decided that we would campaign against the use of unnecessary plastic. First, we presented our ideas to Mrs Filsell, who was very supportive in our efforts.
Then, we designed lessons about the negative effects of plastic on the environment for the teachers to teach their class alongside their class Ambassador and Eco Warrior. The lessons shared some pretty scary facts about plastic such as, more than 40% of plastic is used just once, then thrown away and around the world, nearly a million plastic beverage bottles are sold every minute. Everyone agreed that we should do something to help.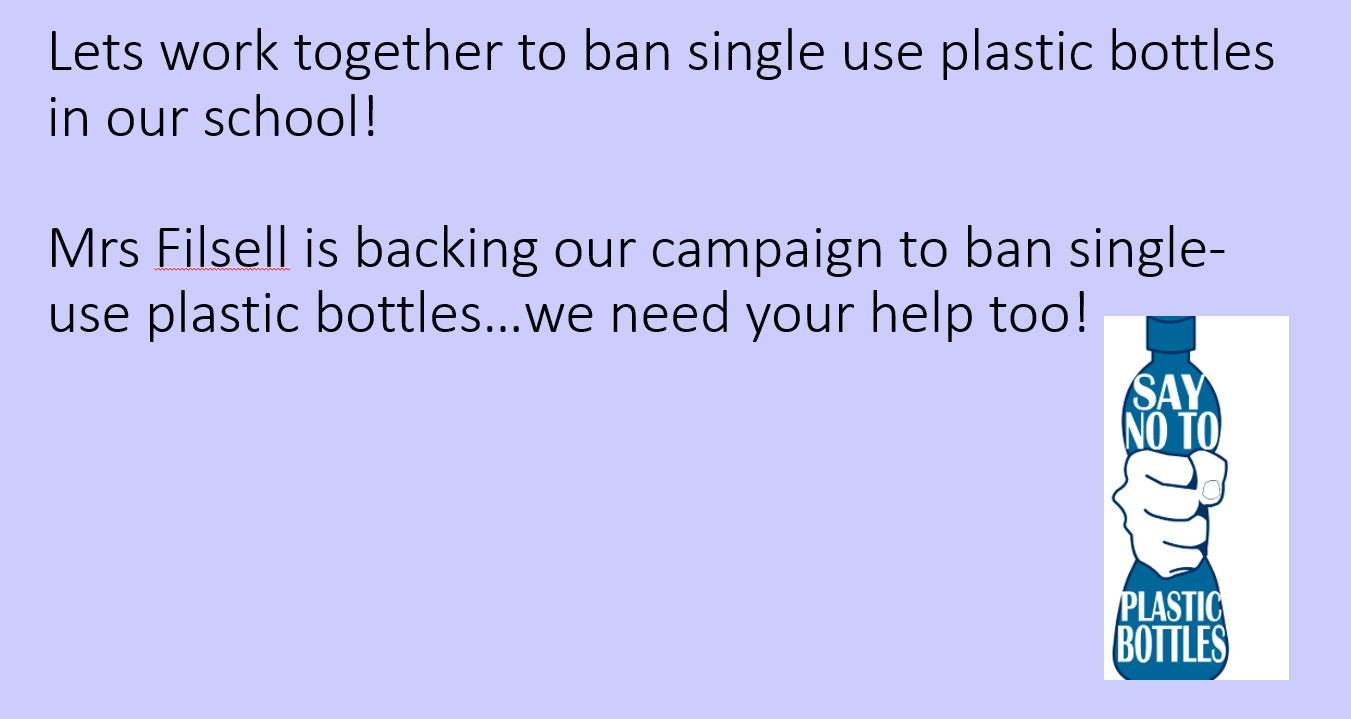 This is why, we are campaigning for our school to ban the use of single use plastic water bottles. From now on, we are asking you, as an important part of our school community, to support our campaign by providing your child with a reusable water bottle. We are proud that most children in school already have one of these and we are asking that all parents and carers follow their fantastic example. Children will be expected to NOT bring single use plastic water bottles to school. As a reward, the classes that can achieve 100% of their class using reusable water bottles will be treated to a movie afternoon at the end of term!
We know that you care as much about our planet as we do and we will keep you up to date with the progress of our campaign.
Thank you for your support,
All Saints' School Ambassadors and Eco Warriors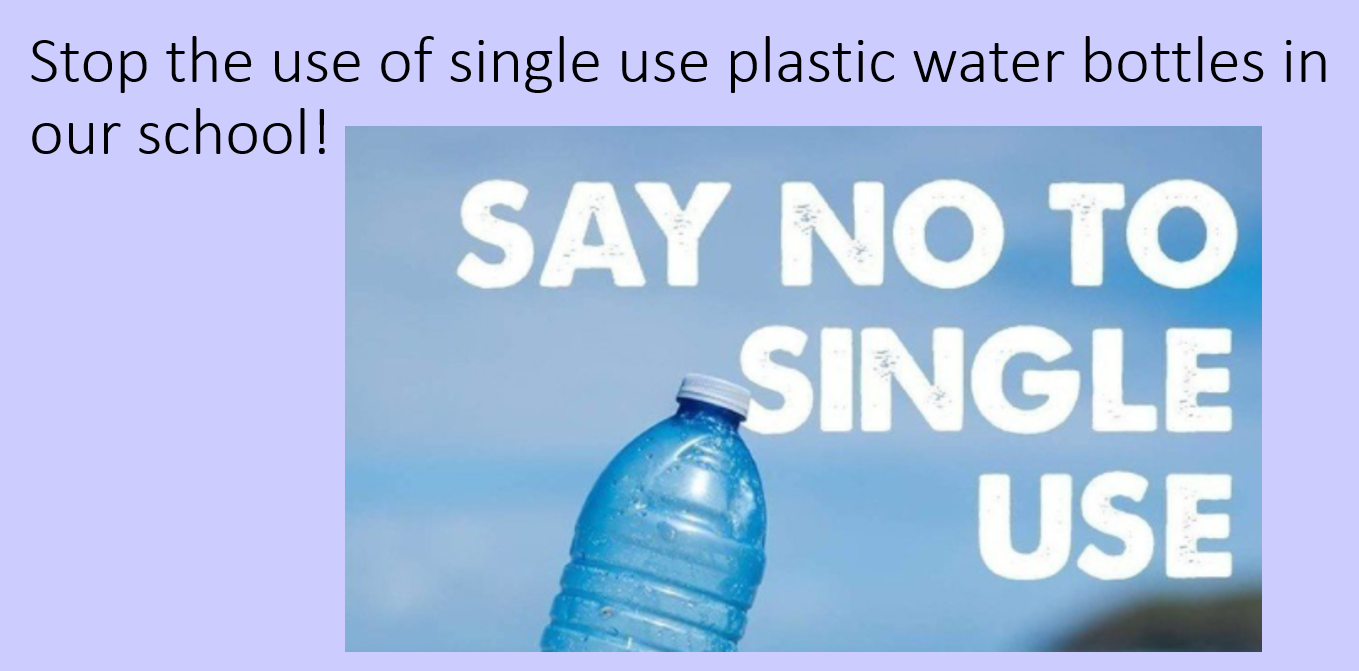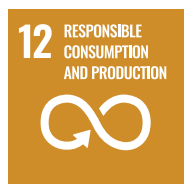 Idling Campaign - October 2021
This week, as you may have seen on our Instagram page, our new Year 4s, Year 5s & Ambassadors were put straight to work, as they tackled the problem of idling outside our school! All children in these years participated in workshops and poster-making activities as they learnt about the dangers of high pollution levels in our area and how we can all play our part in making the world a better place to be. We all felt very proud of all the children and Ambassadors, as they took this learning really seriously, and put it into action! Our Ambassadors campaigned outside our school to stop idling, by speaking to many members of our wider community as they arrived in their cars to collect their children after school. Not only did this reinforce the children's work towards the Sustainable Development Goals, but also why we should look after God's world that he created for us, linking to our Christian Value of Creation of course!