Friendship Week and Michael Rosen Tweet!
This week is Friendship Week at All Saints' and it was lovely to see year 6 write some spontaneous poetry for fun! One of our Assistant Head Teachers Hannah Clarke tweeted Michael Rosen some of the poetry and the children were very happy to know he had tweeted back his encouragement to them.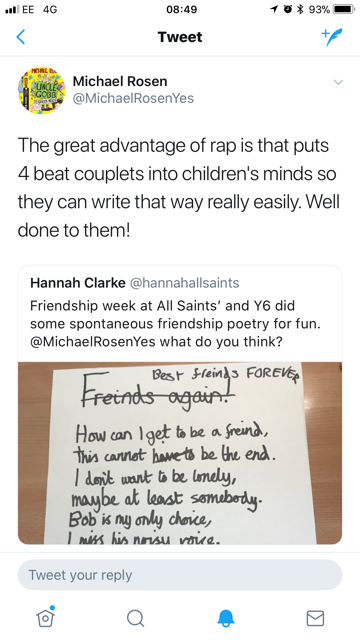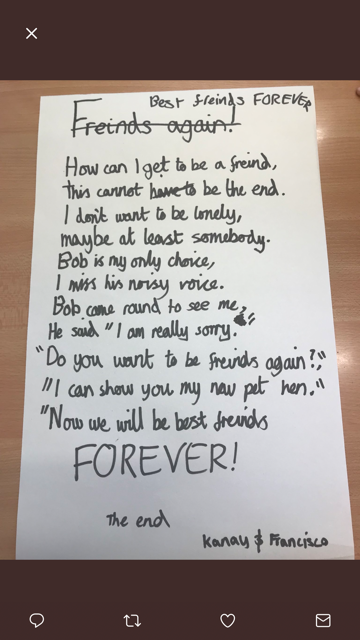 March 1st is World Book Day - This year as part of World Book Day the children will be studying the poetry of Michael Rosen. We will be launching a poetry competition on the day. Children will have 2 weeks of studying different types of poetry by Michael Rosen. The children can write the poem either at home or at school and the winners will be announced the week commencing 19th March. there is a KS1 and a KS2 prize of a signed Michael Rosen poetry book.
The children will all be performing their poetry during assembly during the 2 weeks and we hope to film it and upload it to the website to share with parents.